Someone once said that design is in the details. We happen to agree. Moreover, not just design, but every step in the homebuilding process. We live in the details over here! Check lists and drawings and schedules and renderings and budgets and planning and "does the grout color work with the paint color and pull the right shades from the tile" and…
Lots of details, y'all.
We run the spectrum in personality types on our team, but our shared commonality is most definitely in the design details. You'd be surprised at how often our warranty manager and project managers weigh in with ideas for design finishes and staging. All of their suggestions are noted, a few are used. ;-)
When you've got quality, budget, and floor plan on lock down, design is the most fun part of the process! Let's explore one plan we've built in three different design styles.
We've customized our Mason 1.0 two story plan to lend itself to costal/ traditional, modern & farmhouse designs and love how each of them turned out.
Costal/ Traditional: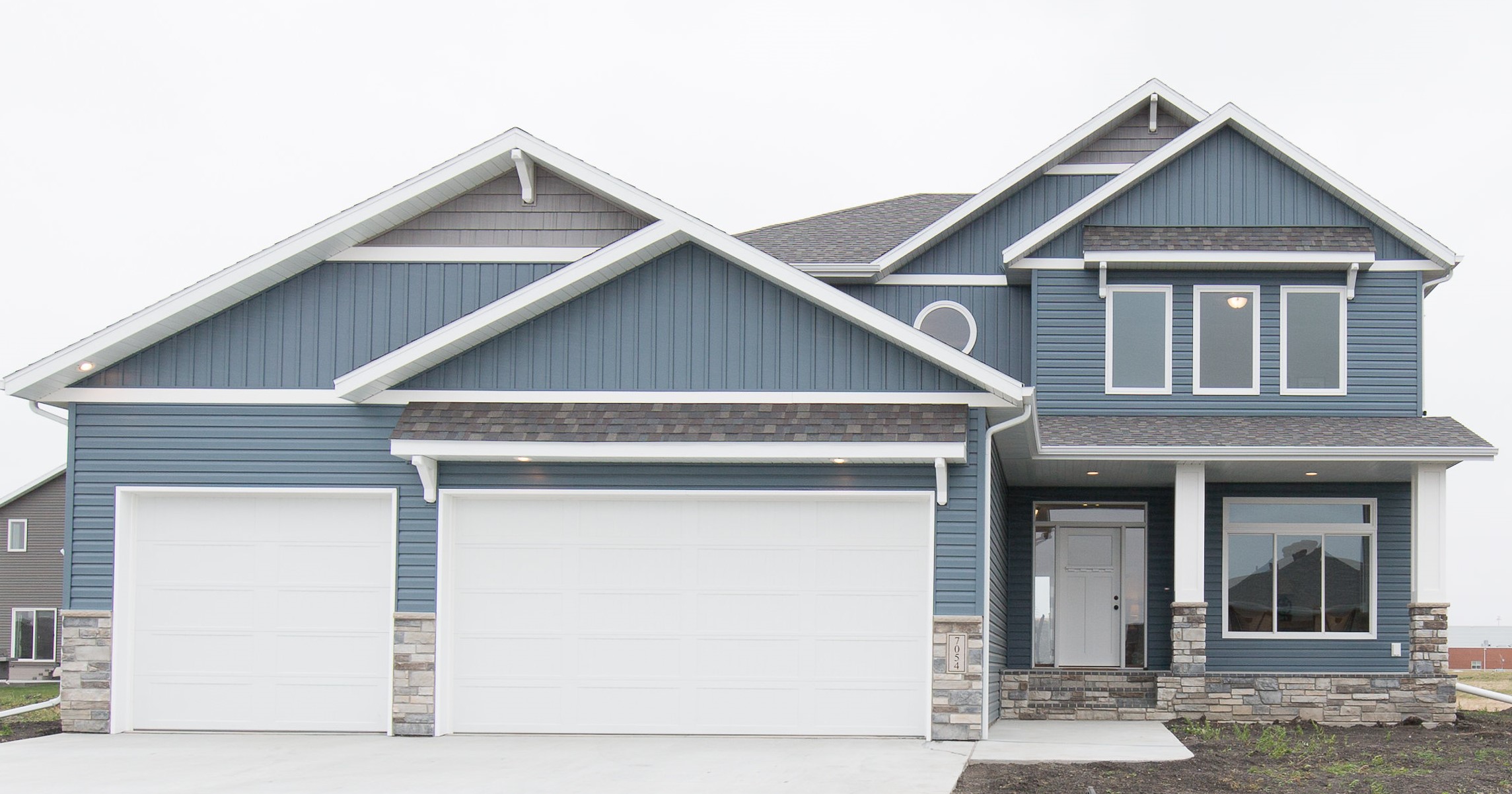 This Golden Valley model home showcases blue siding and batten paired with grey shake and stone to set this costal traditional vibe, accented with shed roofs, brackets and a circular character (dare we say porthole?!) window.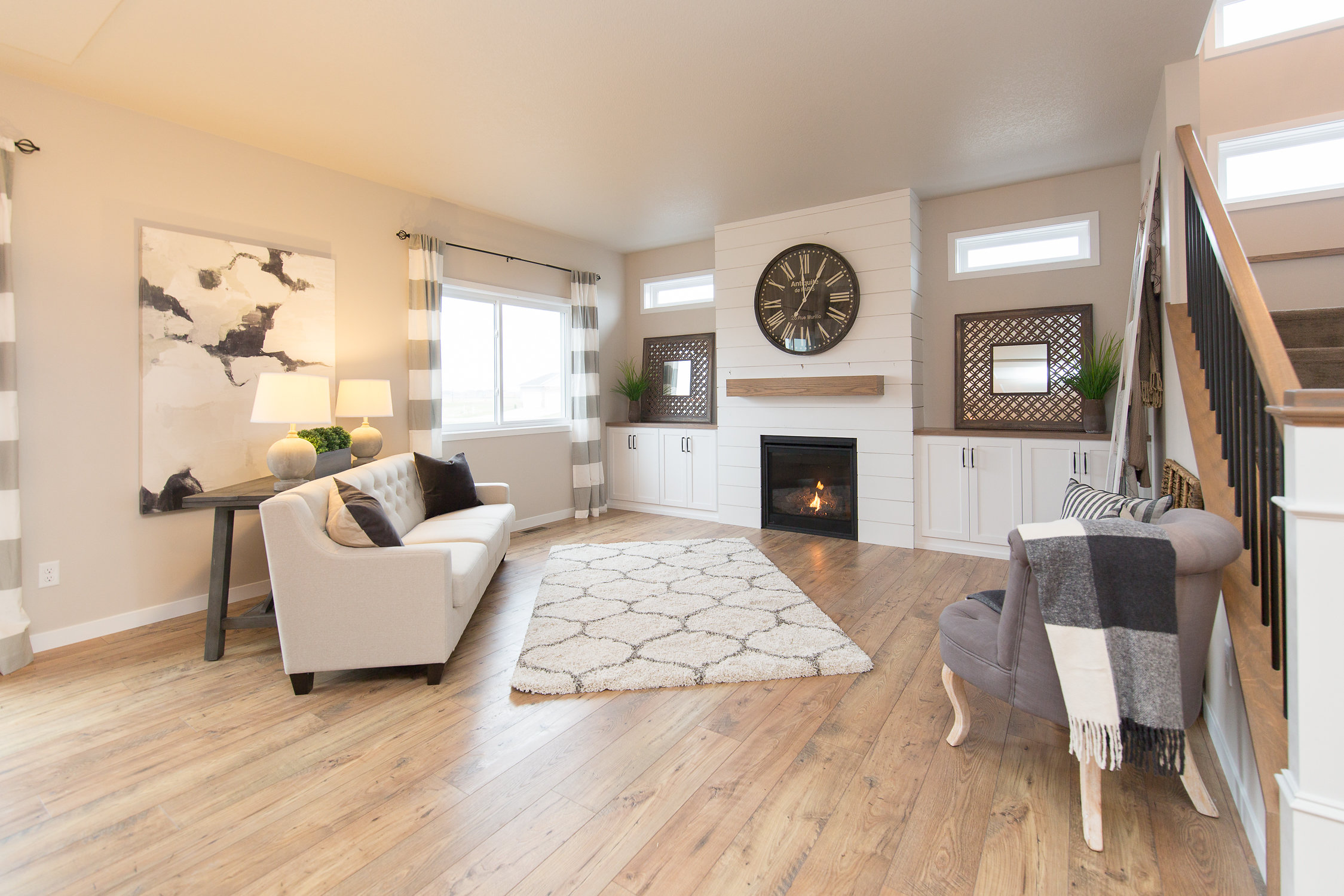 A shiplap encased fireplace with rustic stained wood mantel anchors the living room. Custom white built ins with stained wood tops and black iron pulls flank the fireplace. Wide plank light wood laminate flooring with visilbe rustic knots help to further set the tone of this cozy space.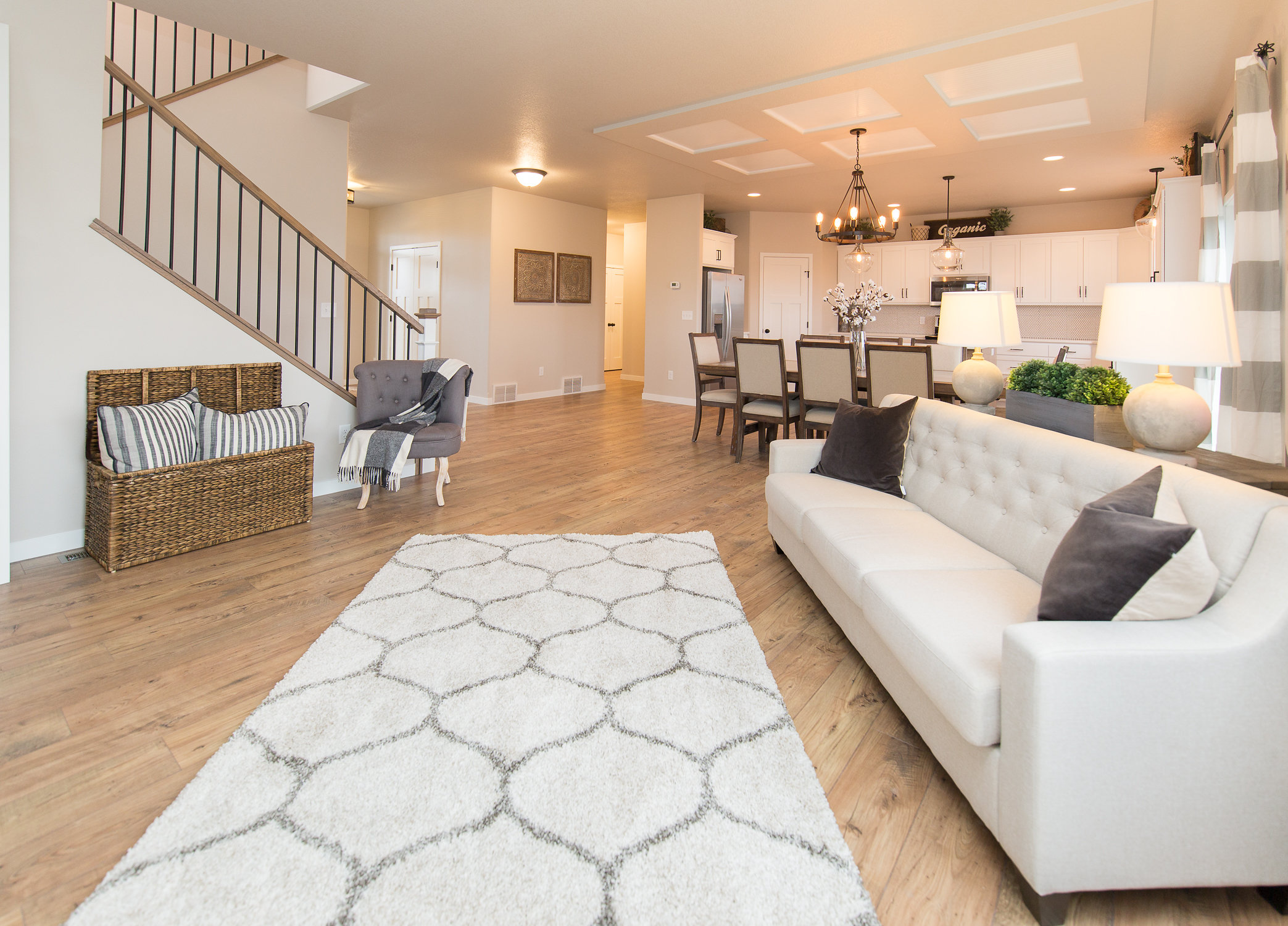 The black wrought iron + natural wood railing ties in with the hardware and light fixtures throughout.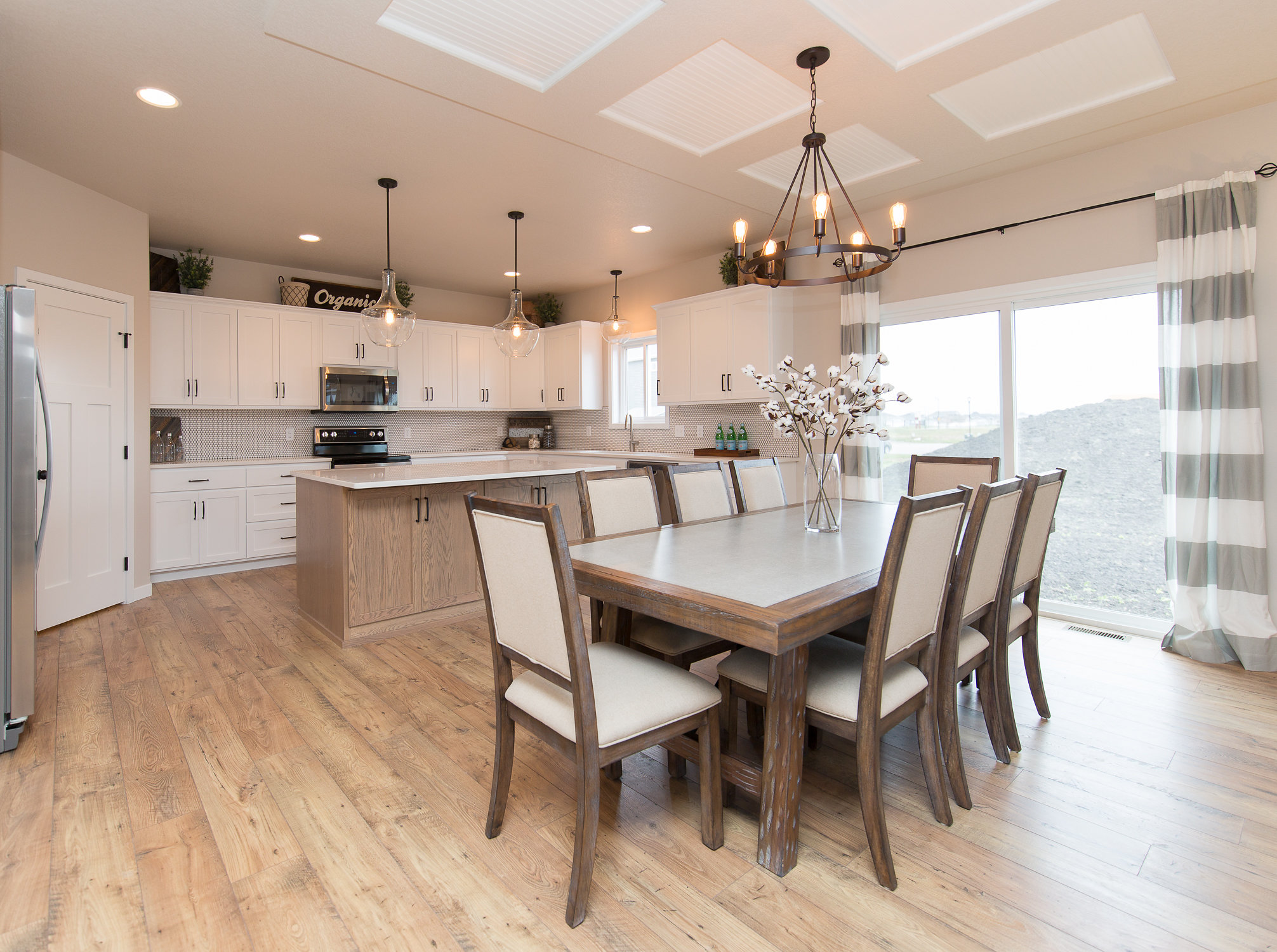 The beadboard ceiling detail sets the dining space. The white cabinets with white pennytile backsplash help to create a traditional design to the kitchen with warm undertones in the flooring & island.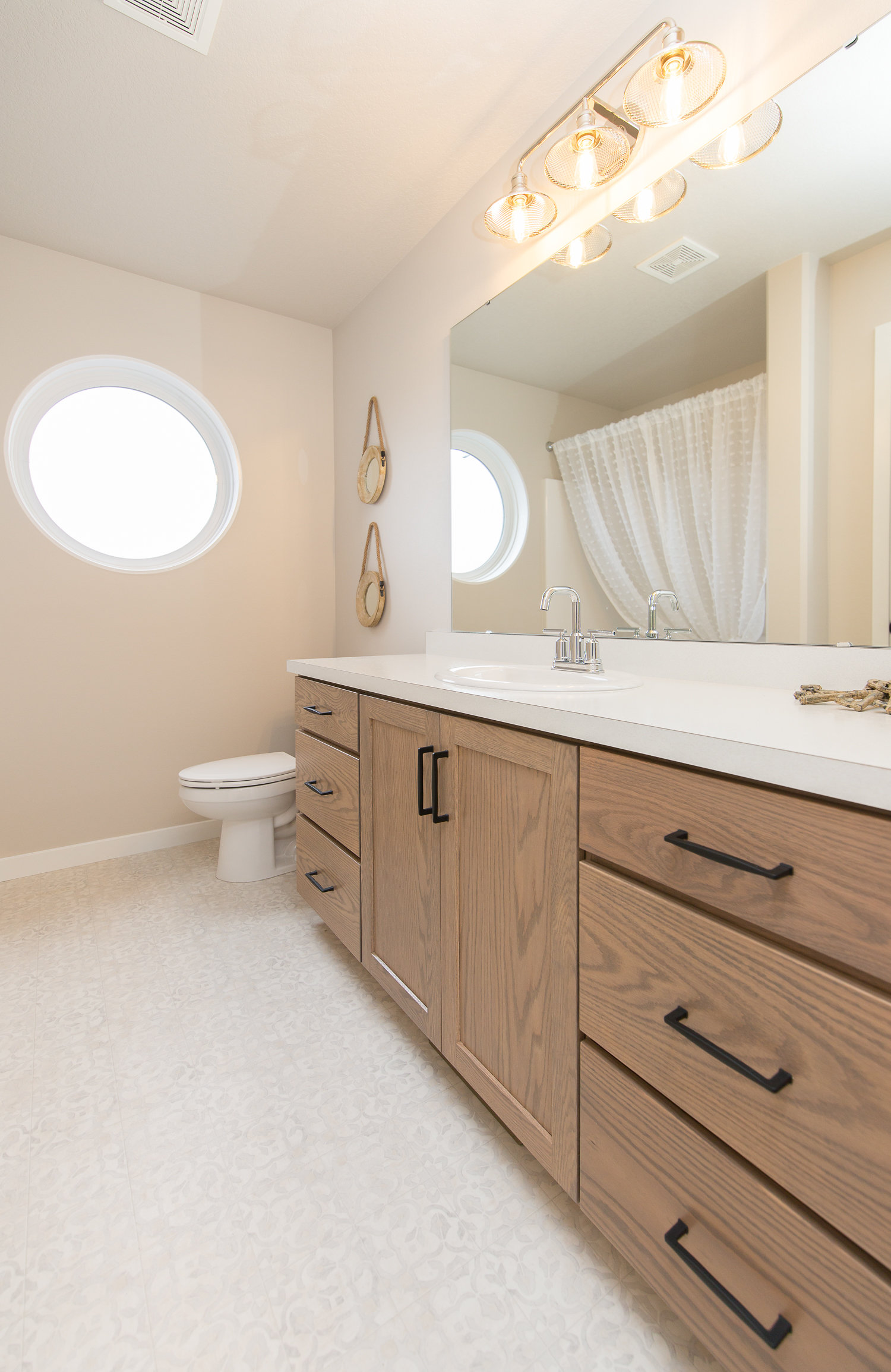 Oak stained van with iron pulls ontop of a muted traditional tile inspired flooring and the character window help to make this childrens/ guest bath space homey.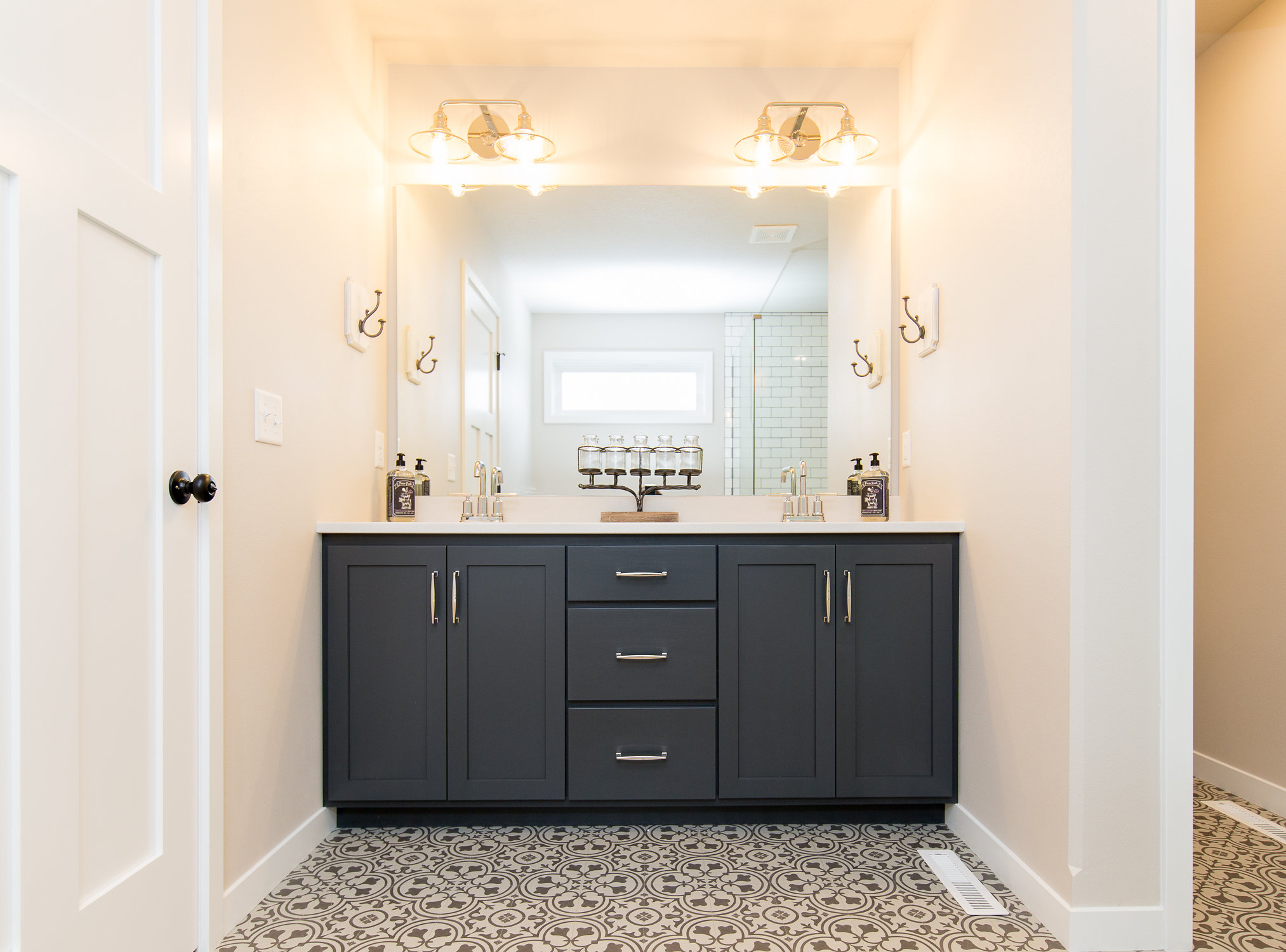 Blue nautical master bathroom cabinets and a bold, tile inspired floor.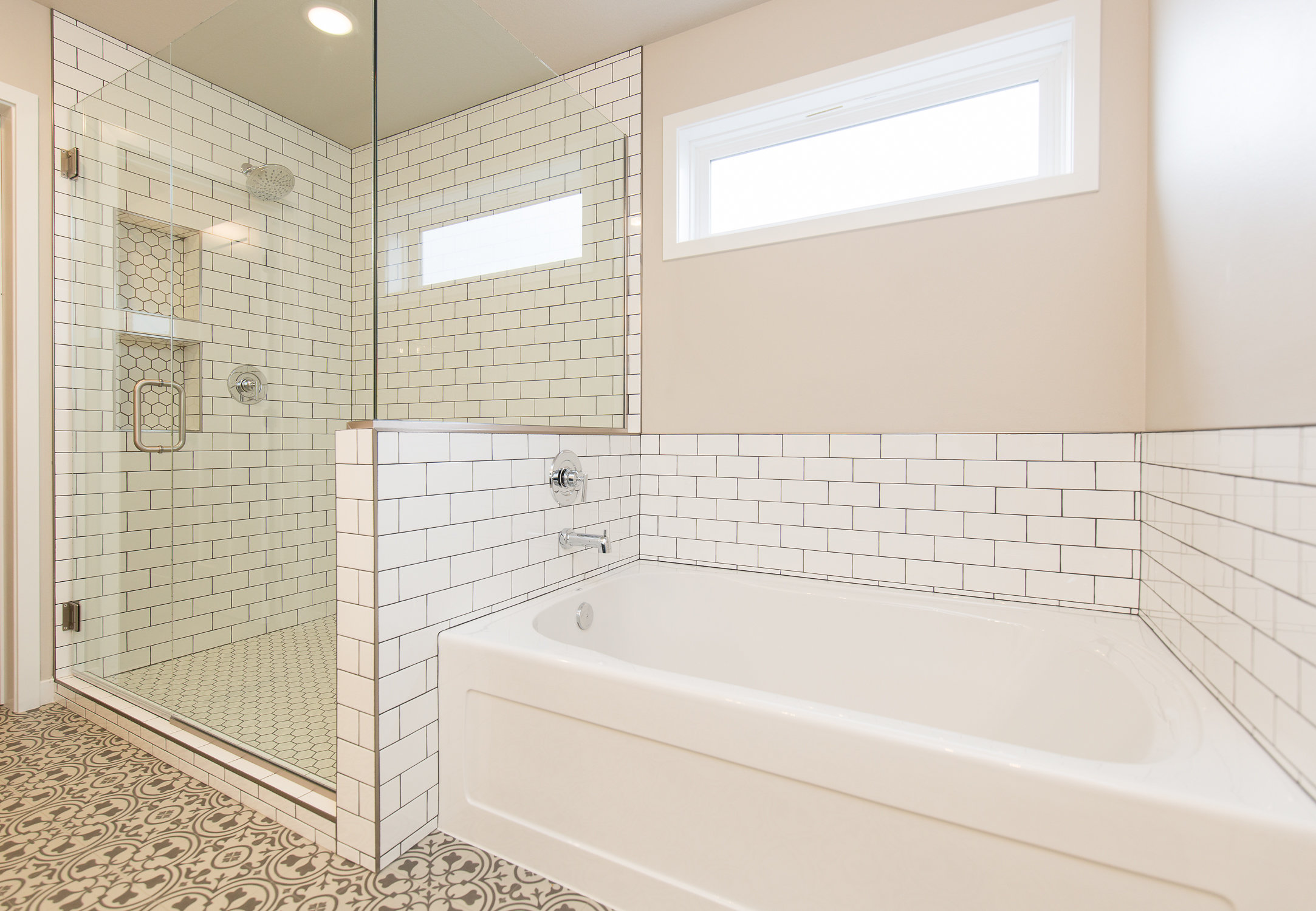 Natural light fills the bright, airy master bathroom with traditional subway tile lining the soaker tub and custom glass enclosed shower.
Modern: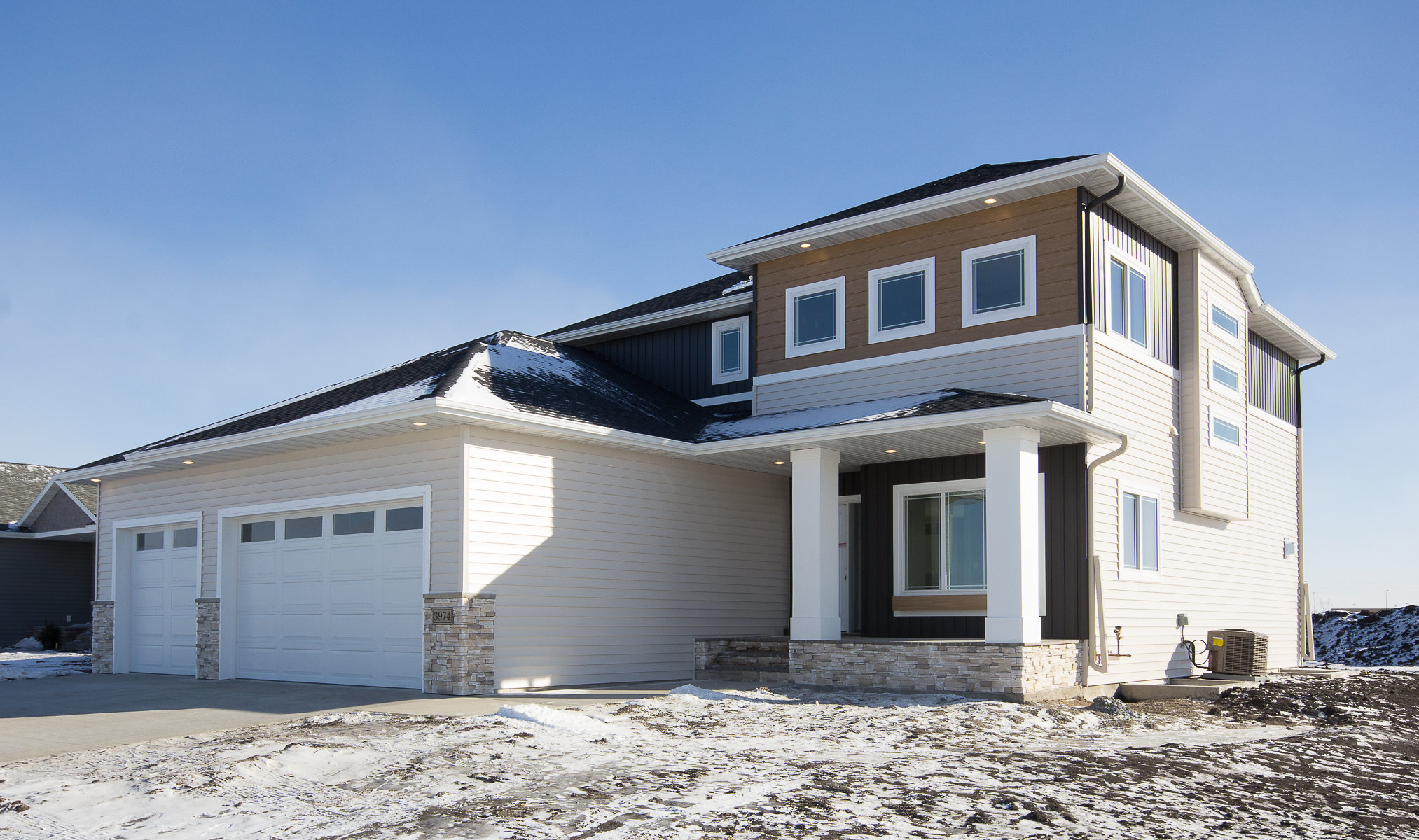 The hipped roof line, bold color contrast and clean lines set the tone of this modern take on our custom built Mason 1.0 two story plan in Cottagewood.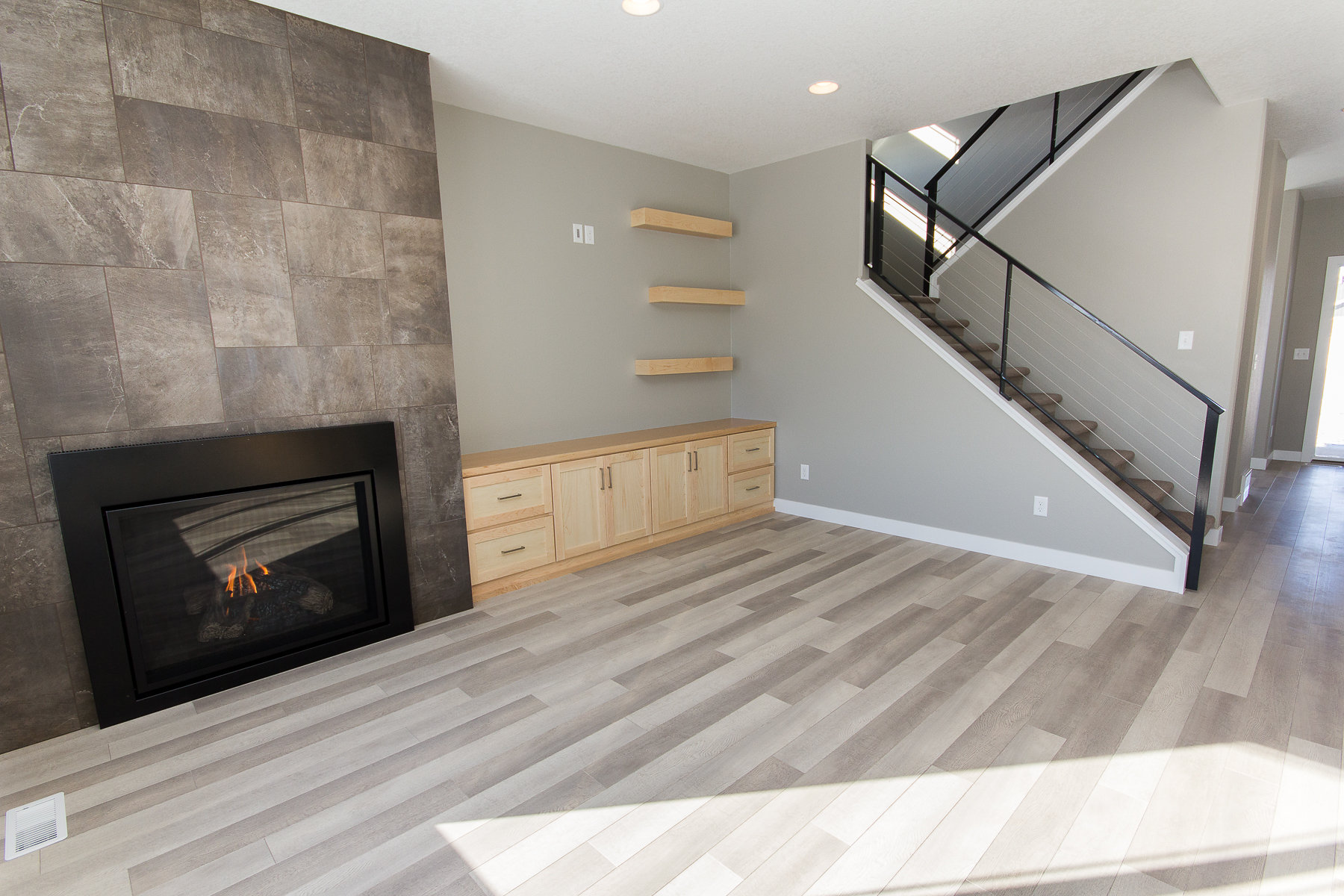 Sleek flooring, offset fireplace encased in cement tile, maple built ins with floating shelves and custom railing further lend themselves to this modern take.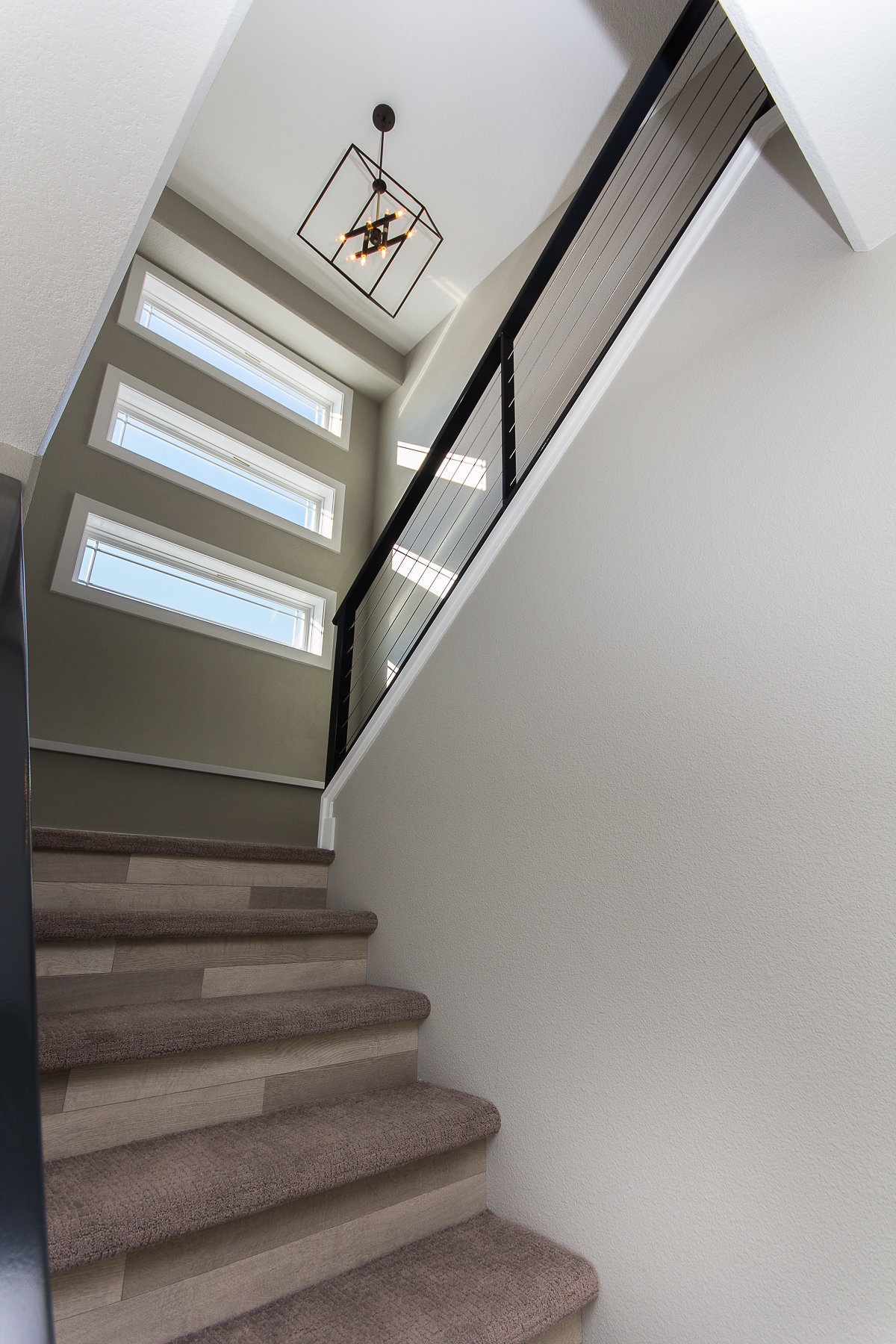 The wire & iron, fabricated railing, sleek light fixture and natural light fill the stairway.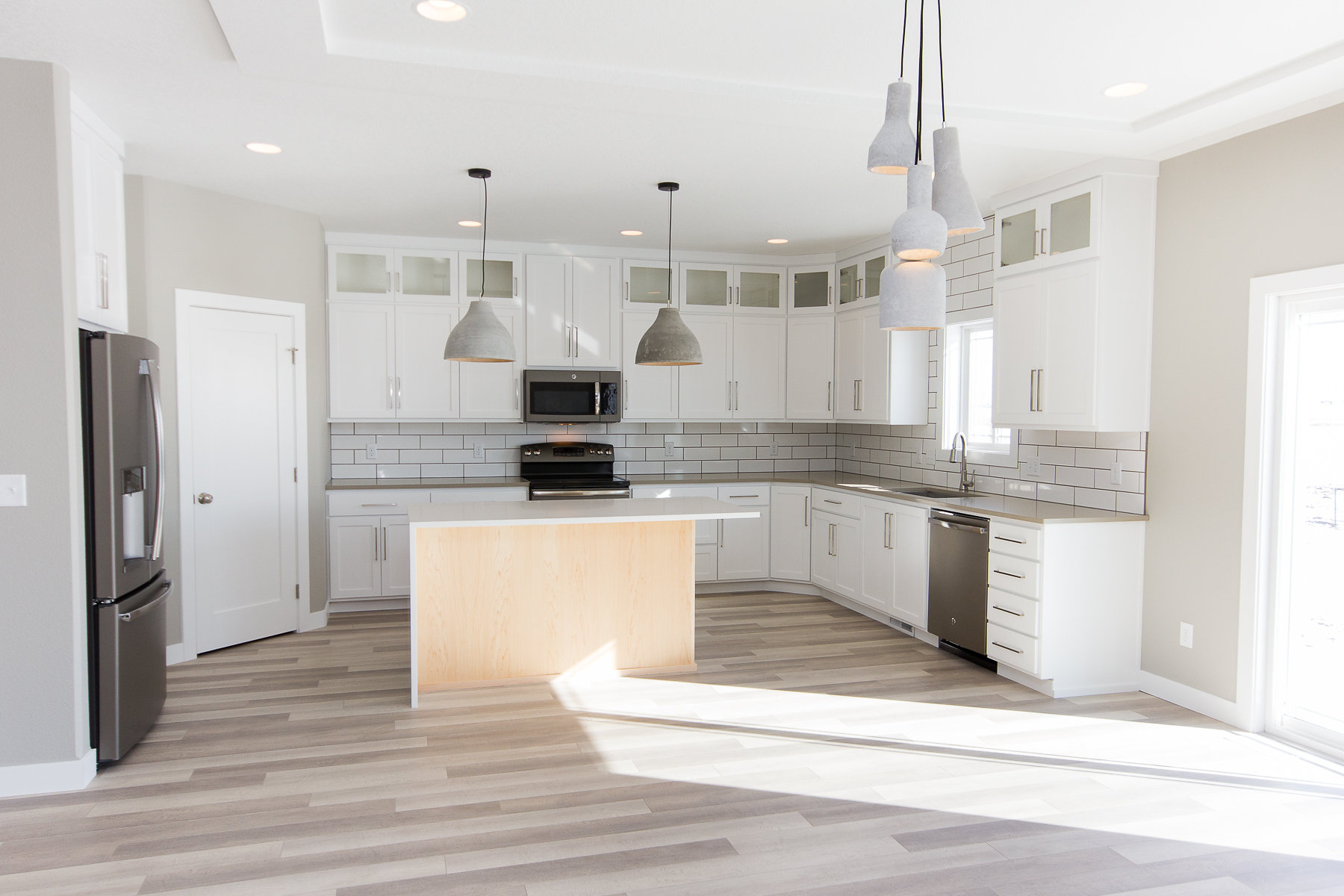 A waterfall edge island plus 9' cabinets with oversized pulls create a modern look to this kitchen space. Overzied subway tile in dark grout and concrete fixtures further accent the space.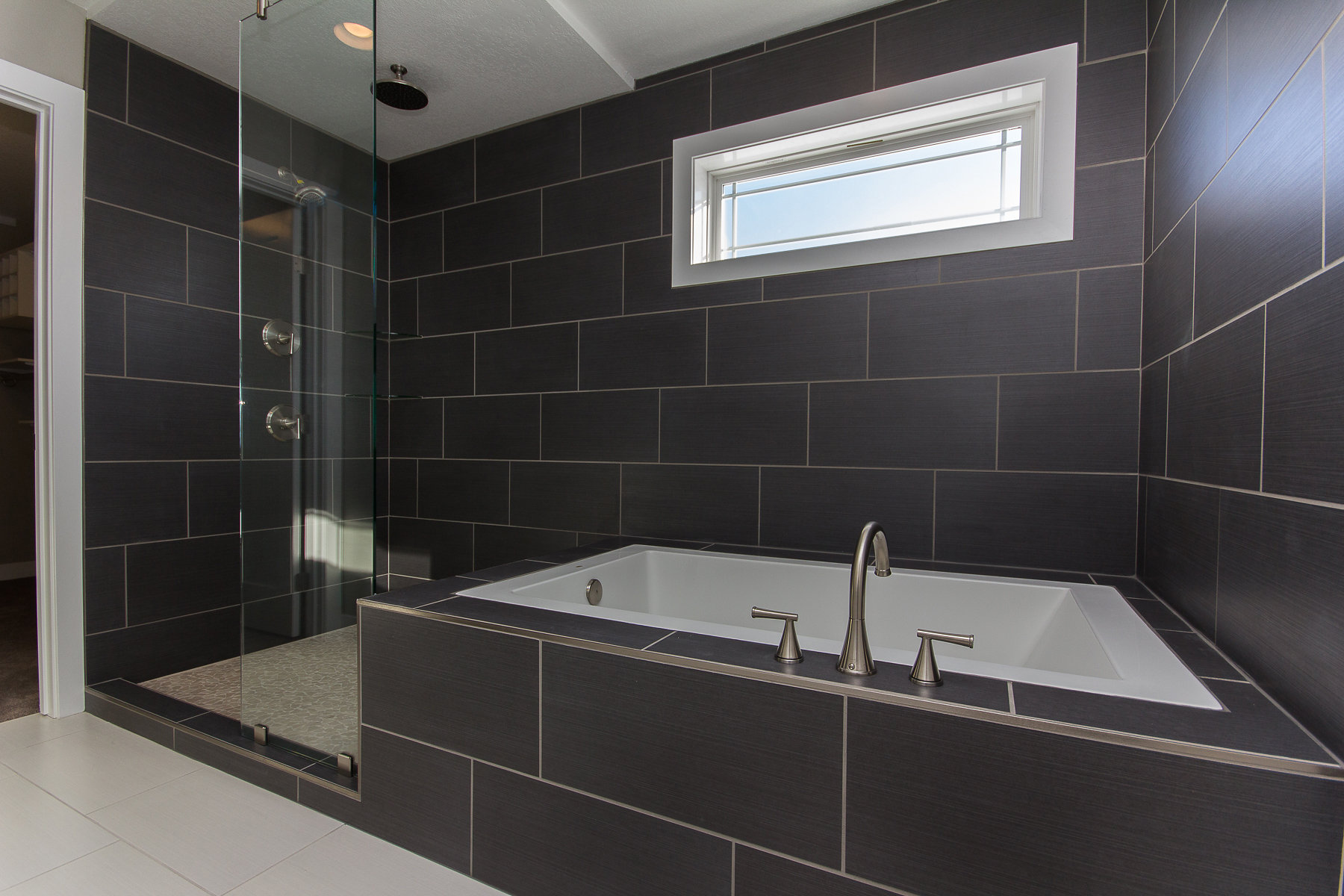 Large scale dark tiles fill the shower space set a part by a floating floor to ceiling glass panel.
Farmhouse: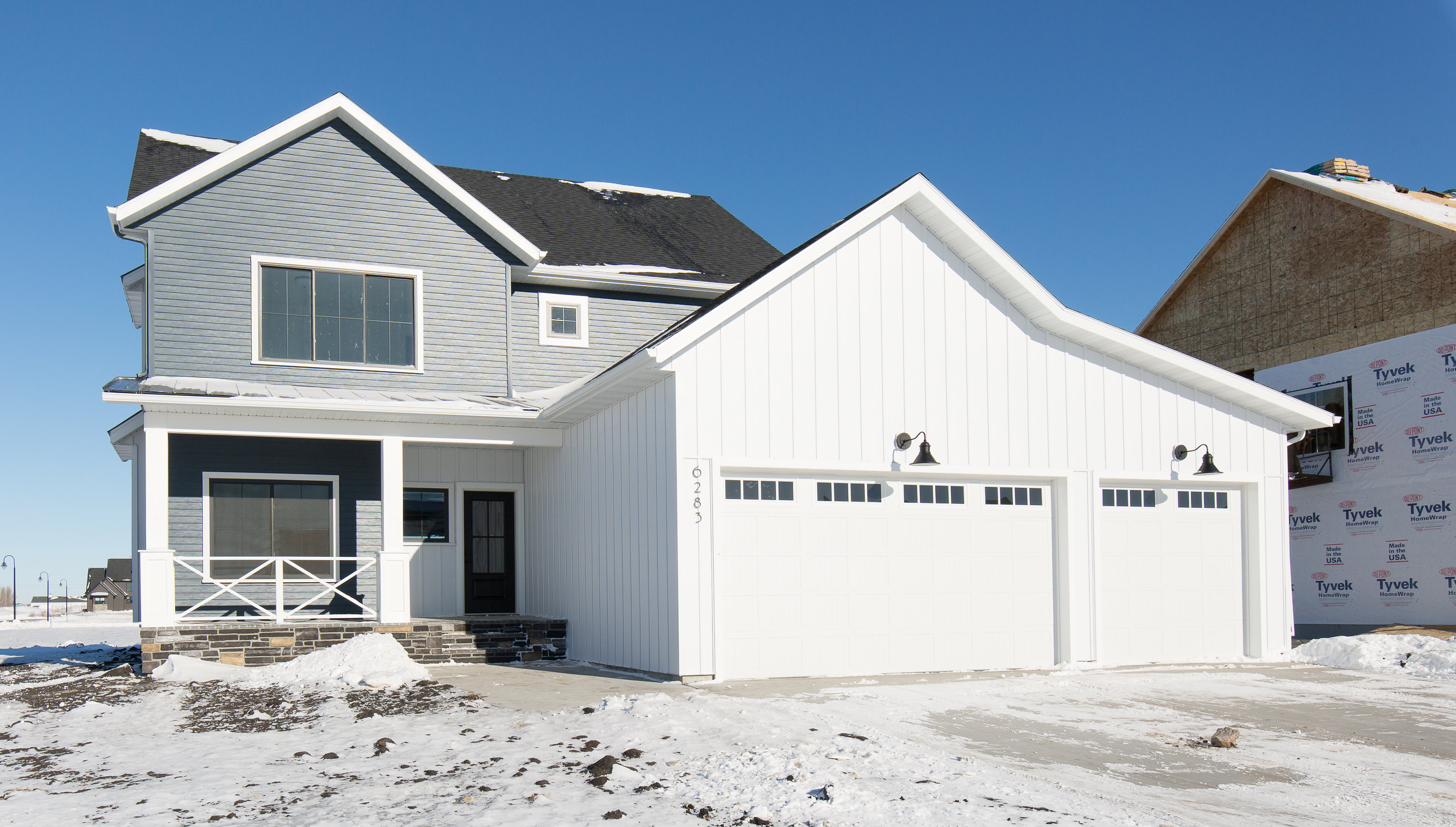 The garage roofline, 12" board & batten, "x" railing detail, bold light fixtures, black windows and front door showcase farmhouse design at it's finest in this custom build in Rocking Horse Farm.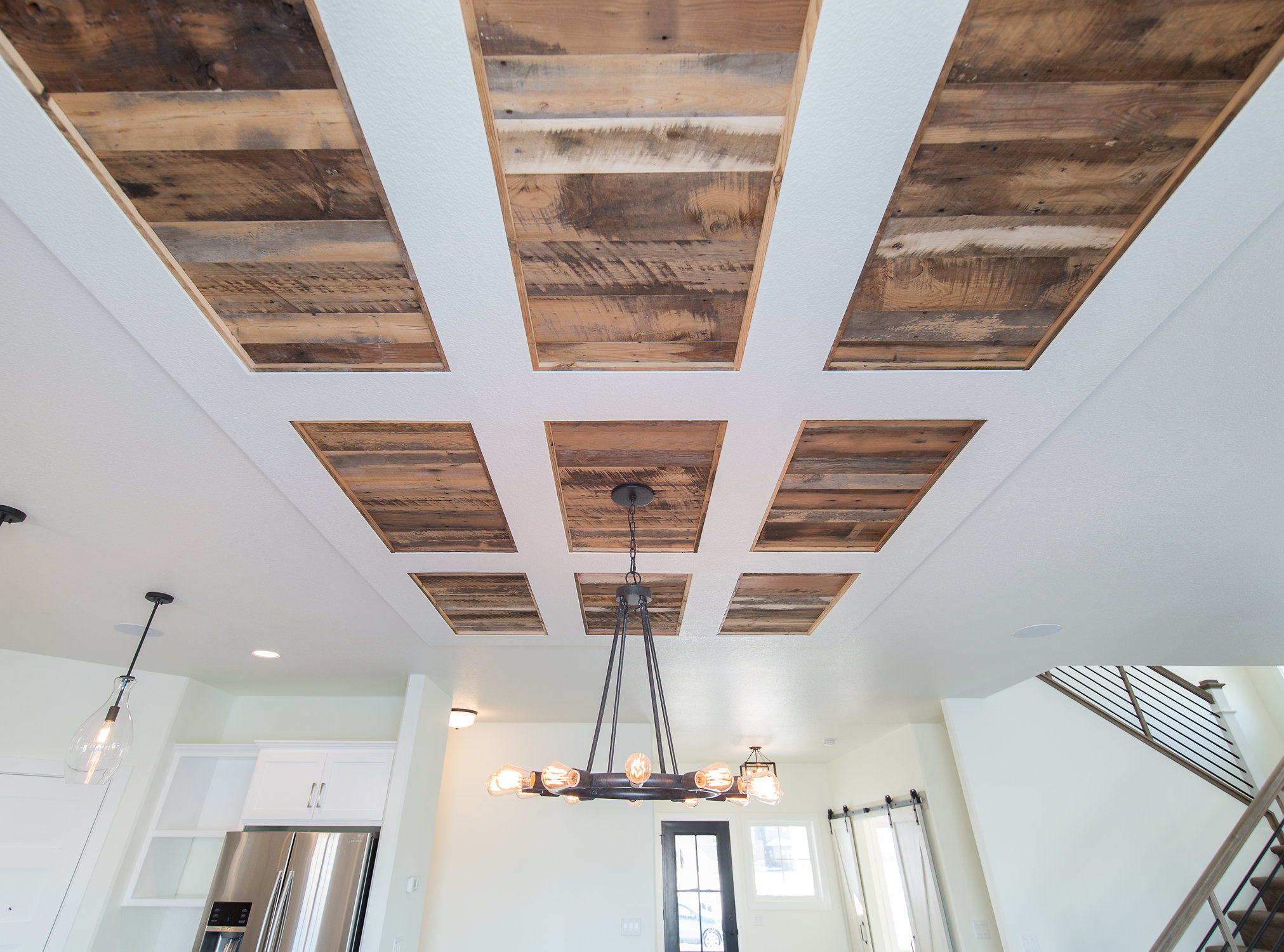 The reclaimed wood ceiling detail and eddison bulbs add warmth to the dining space.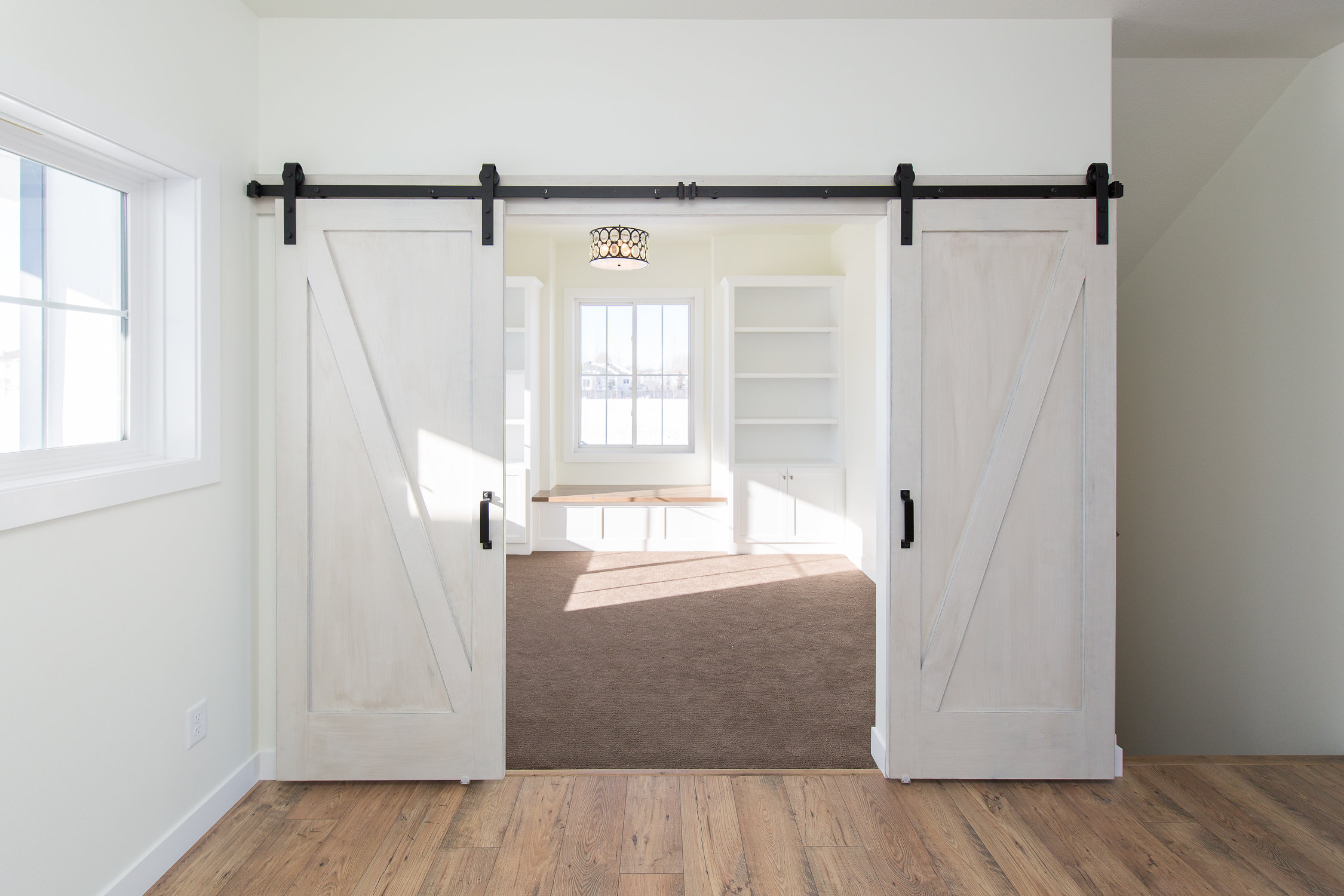 Rustic barn doors open to the office space with bookcase and bench built ins.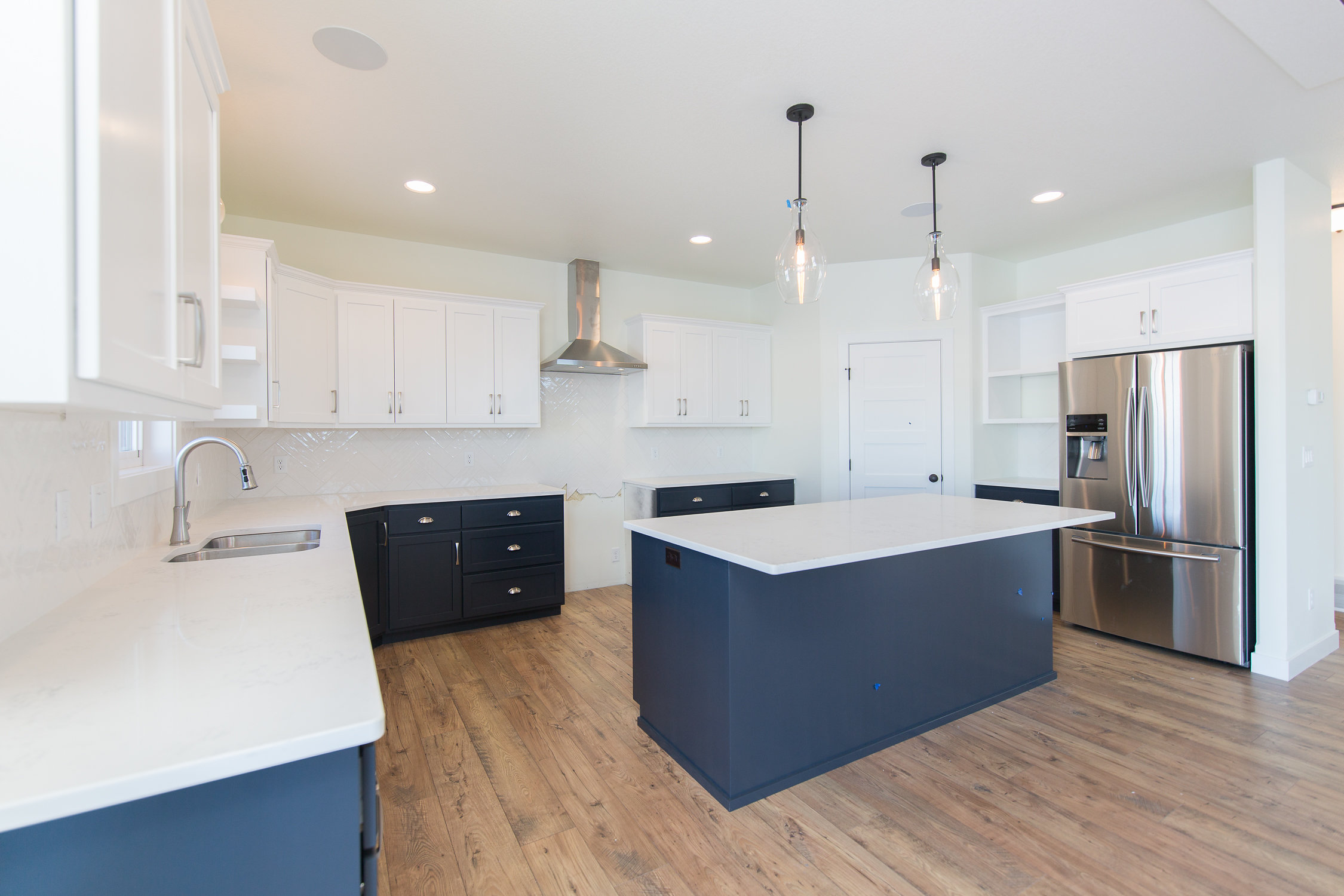 The tow tone kitchen cabinets with open shelving and cuppulls turned out exactly as our buyers had hoped. Such a fun space! [The stove was installed & blue tape touch ups completed after these photos were taken.]
Homebuilding and design is most definitely best done in details. If you find yourself being drawn to multiple design styles, let our team help to combine them in your new build to make for a detailed, cohesive home.