In the spring of 2018 we rolled out the Lila rambler floor plan for the Spring Parade of Homes, our first time showcasing this new design. Not unlike its counter parts, the Lila plan took many months of thoughtful design and detailed execution. Numerous drafts went across our desks before we got the layout to where we wanted it to be.
The teams at Design & Living and Midwest Nest were intrigued by this somewhat out of the box work for us with a more modern flair than we'd previously shown in a model home.
Design and Living included the home in their online Spring Parade of Homes Recap. Below is a screen shot of the article. Jimmy will be SO thrilled that we are bringing attention to this (he's the most modest of our bunch- ha!).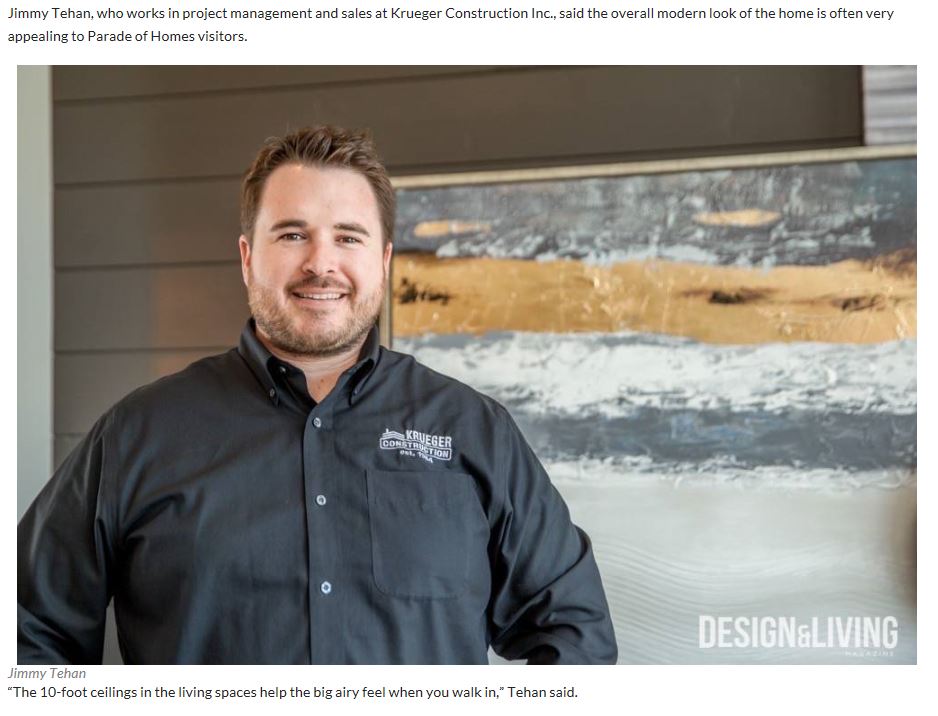 About a month later, we walked the Midwest Nest team through the Lila about a month later and they featured the home in their July issue, just before we un-staged it and finished the lower level for the wonderful family who purchased the place.
Some of our favorite features include:
- Floating vanities.
- Waterfall island & sleek cabinet designs.
- The master suite pass through to from the bathroom to walk in closet to laundry.
- The dual purpose locker space enclosed by barn doors from both the mudroom and the foyer.
- 9', 10' & 11' ceilings plus the tray and coffered details.
- Modern finishes with a twist of classic/ traditional design making it the perfect mix of not too sterile but just enough edge.
Take a look at screen shots of the piece here: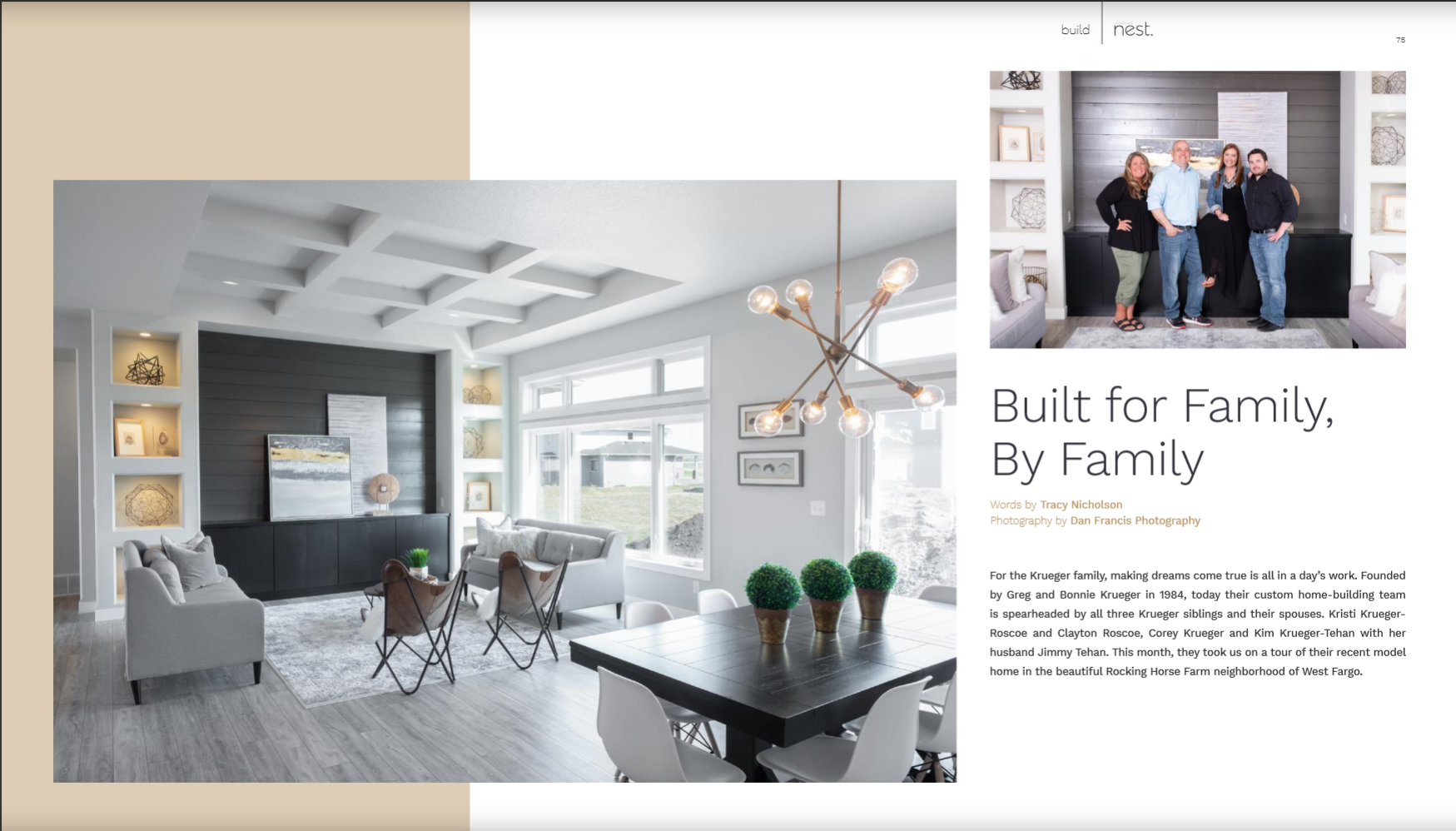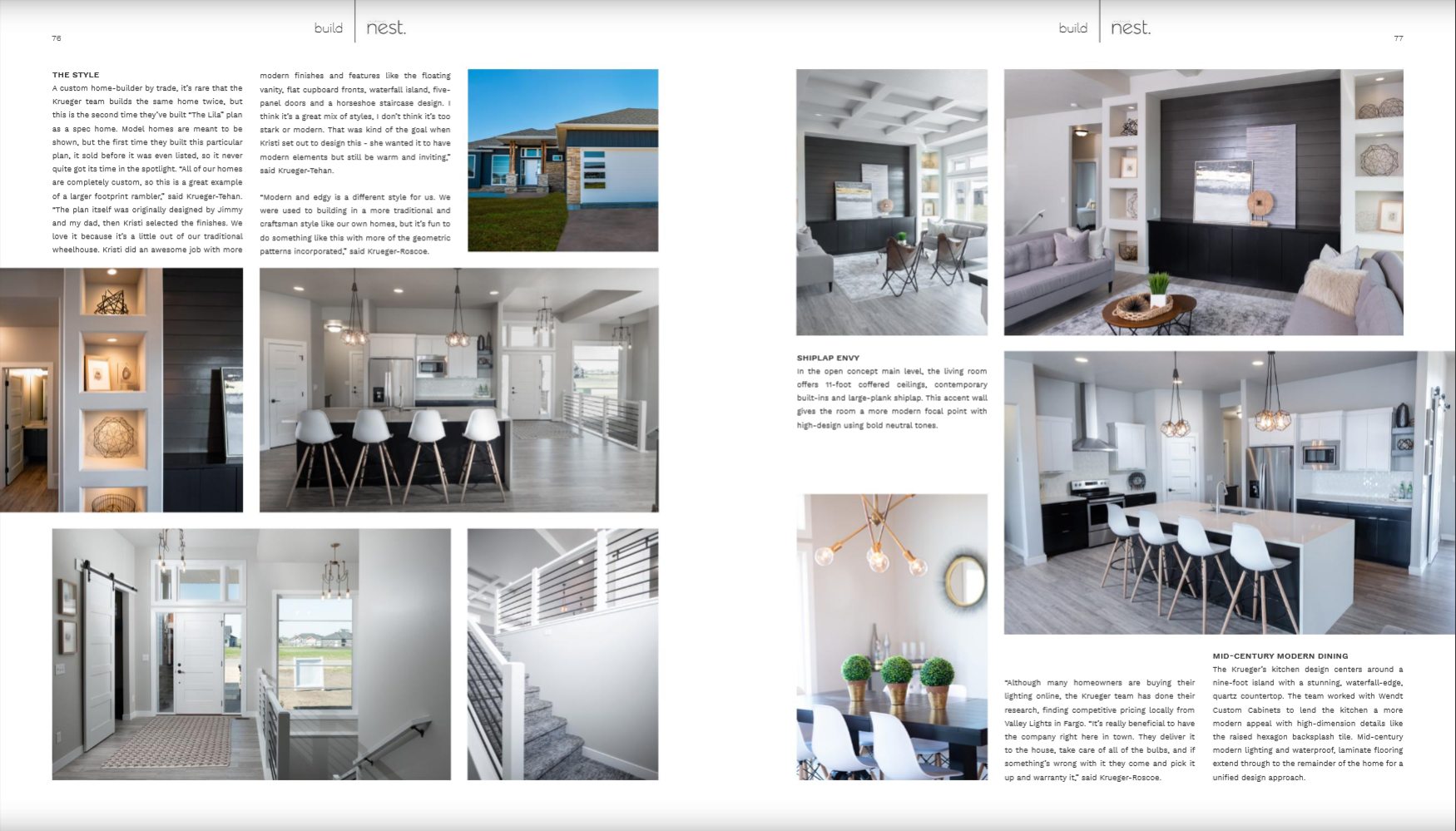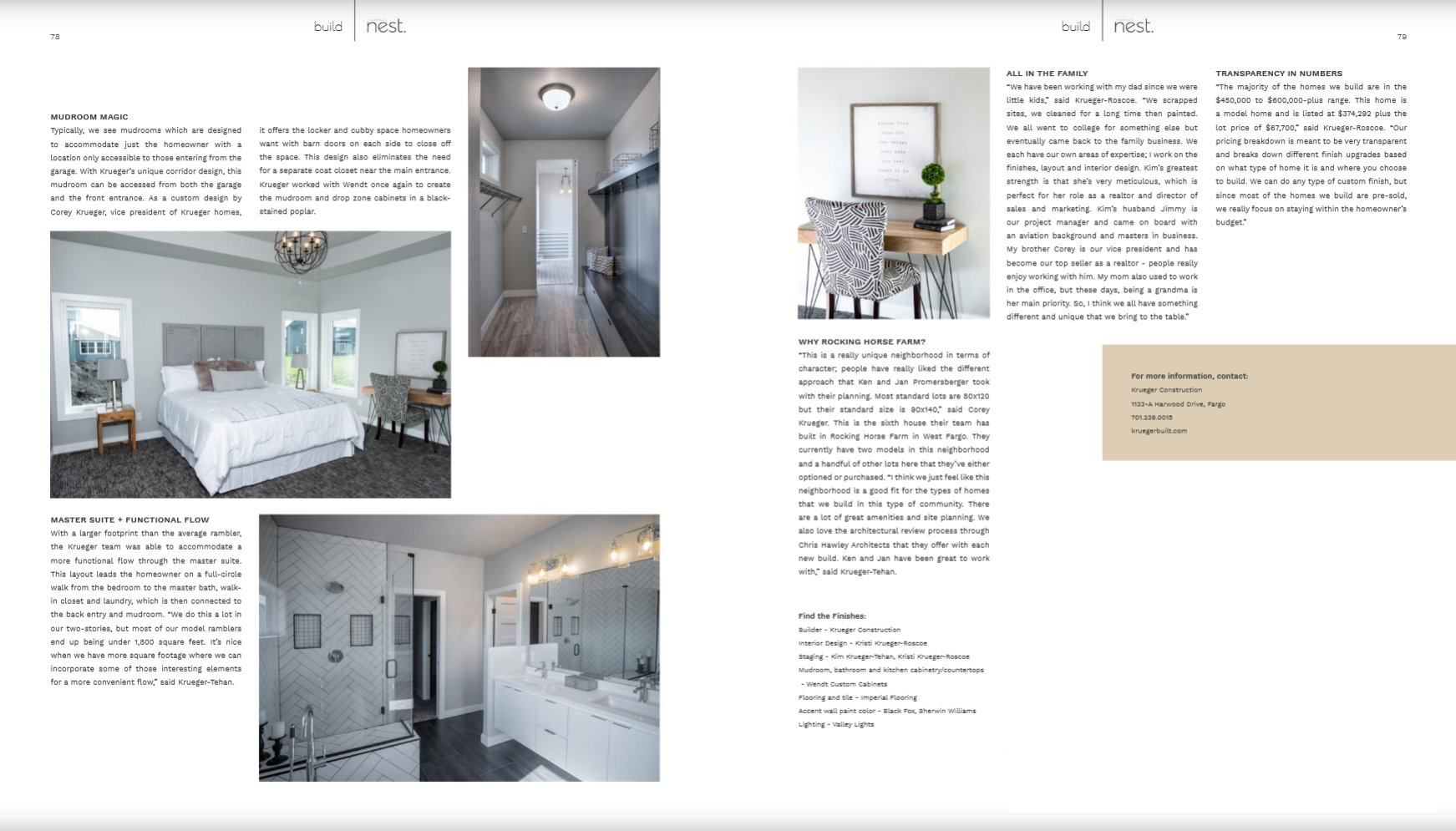 We always like to include a few shots that weren't published in print as well.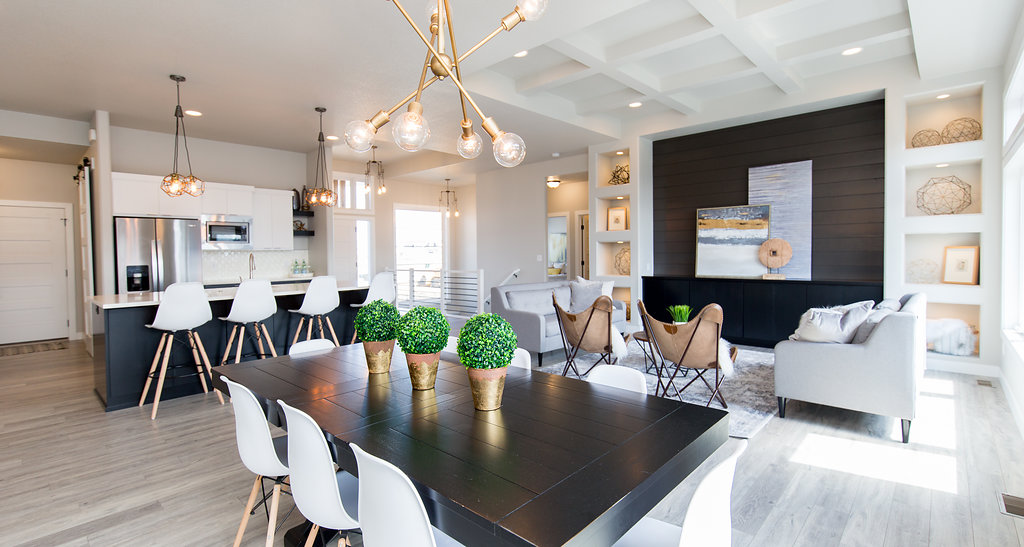 We love the open flow of living and entertaining areasof this floor plan.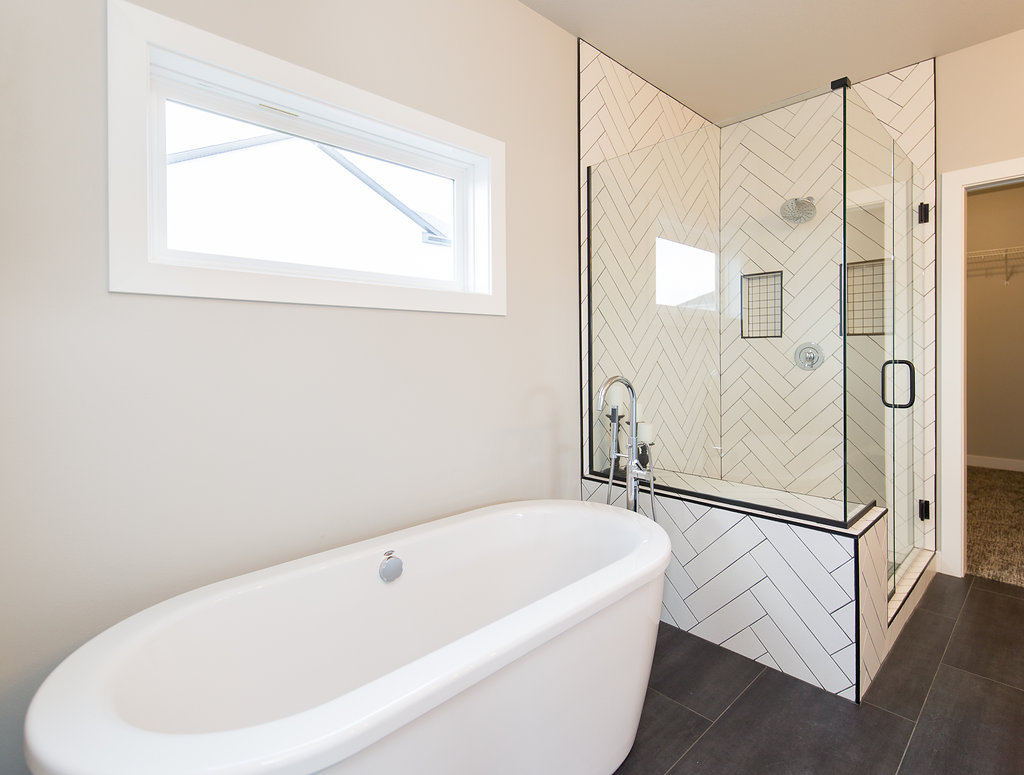 Soaker tub, a twist on subway tile + natural light in the master bathroom, yes please!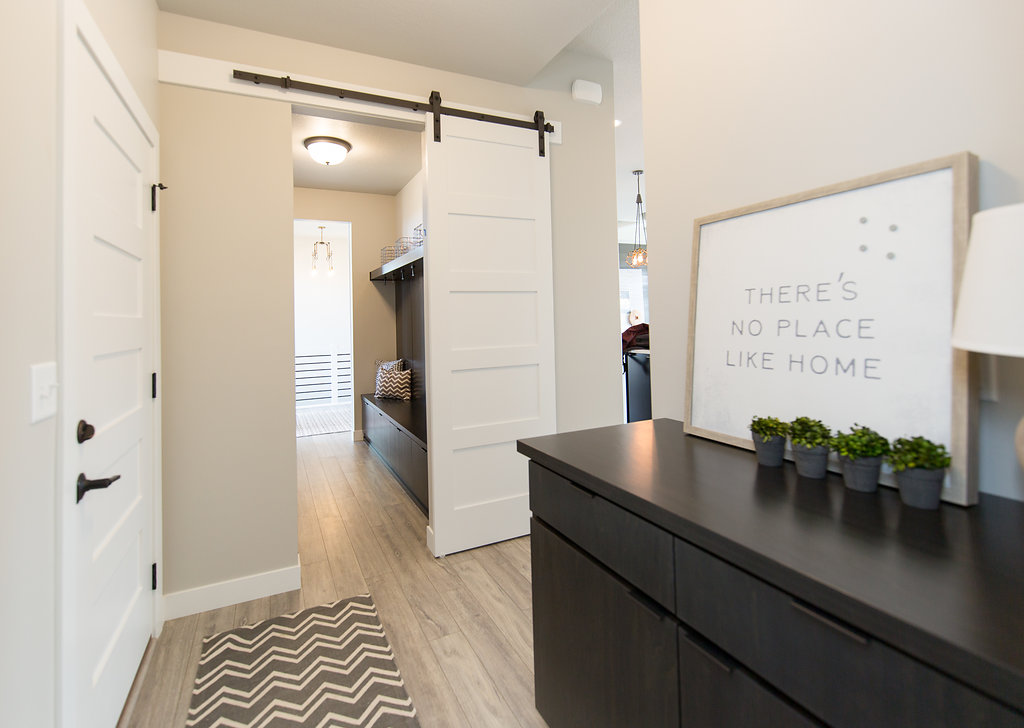 Spacious mudroom with an oversized drop zone, perfect for charging devices, housing mail and the calendar/ to do lists that passes through to barndoor enclosed locker system servicing both the mudroom and main foyer. Function and style at it's finest!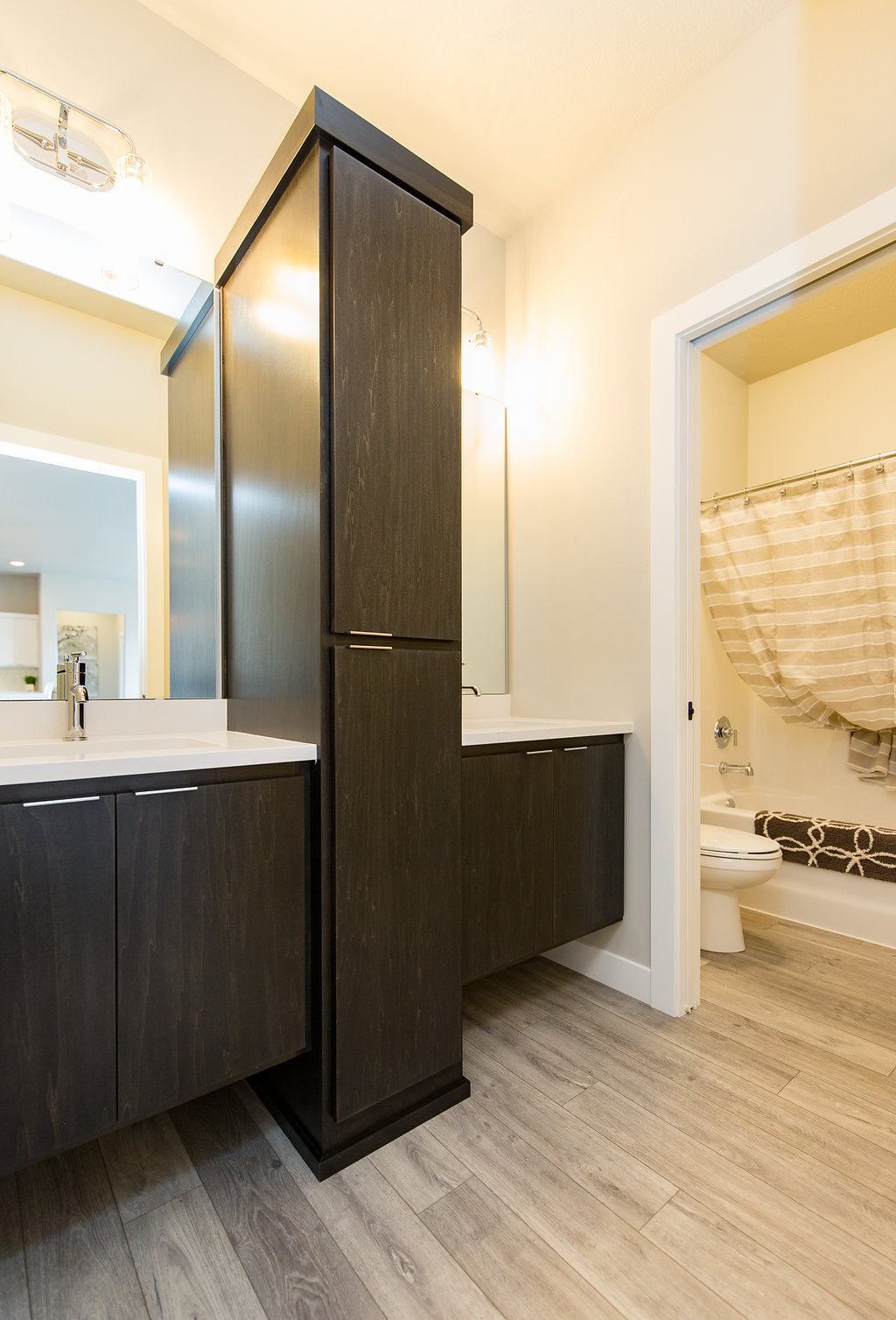 Floating dual vanities in the guest bathroom with a private stool/ shower space. Love these finishes!
If you'd like to check out the full Midwest Nest story, you can find the link here.
Thank you again to the teams at Design & Living and Midwest Nest, we always love working with you all!