In January of last year Inspired Home Magazine showcased our new two story floor plan, the James.
This was a particularly special piece for a couple of reasons:
1. A friend and UND classmate of mine wrote the article, thank you Ashley!
2. This new floor plan took us a couple of years of dreaming and scheming before it's completion and there are few things more rewarding than seeing a finished home in photos. Man, we love what we do!
3. It makes my heart want to burst out of my chest getting to see my nieces and nephews in print! Corey, Kristi and I once did a commercial for Krueger Construction, back in Minot in the mid 80's… I'm certain these photos turned out much cuter than our curly mullets… Maybe I'll try to find that video and we can vote? (Kidding!)
See the screen shots of the story here: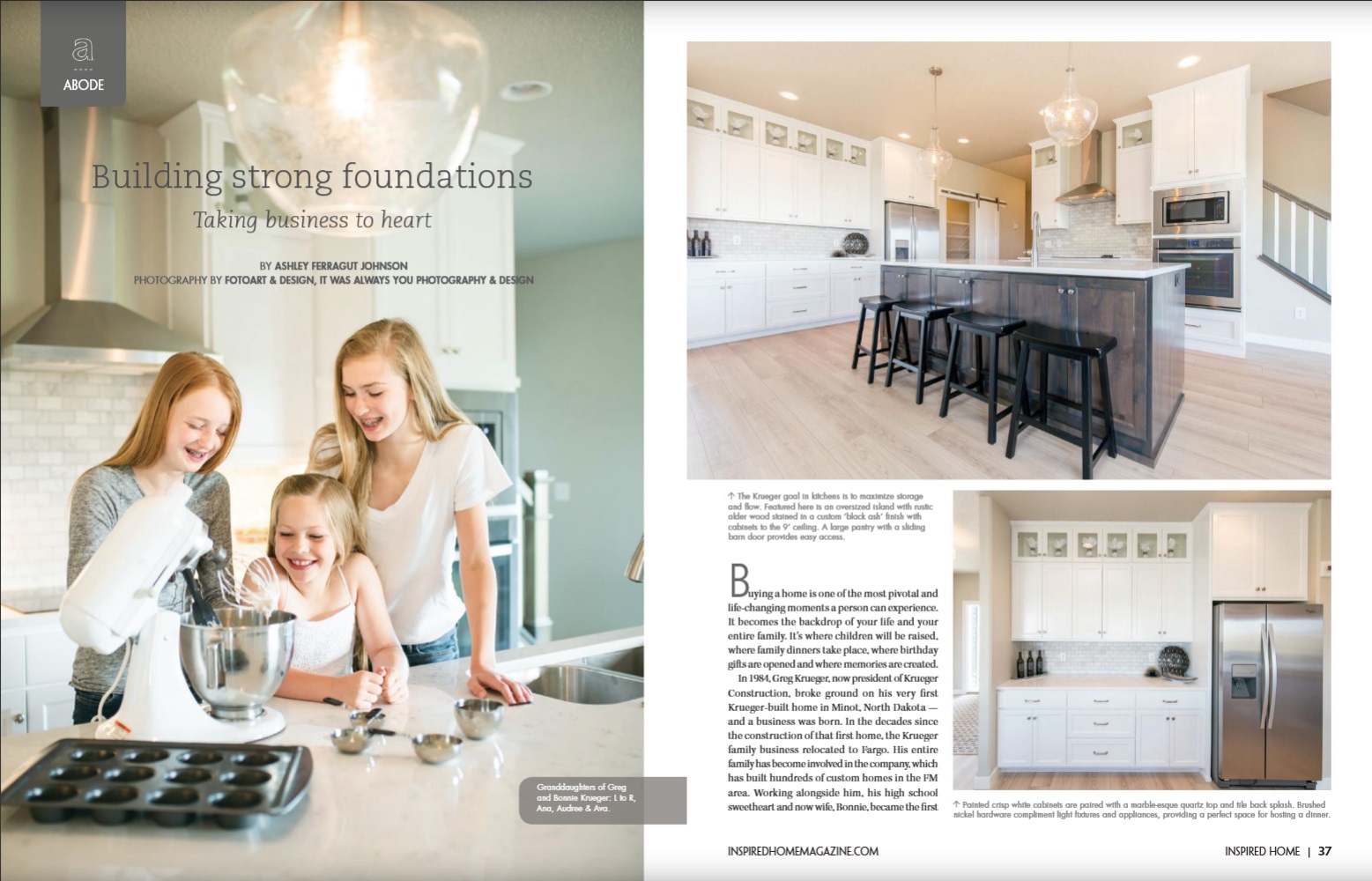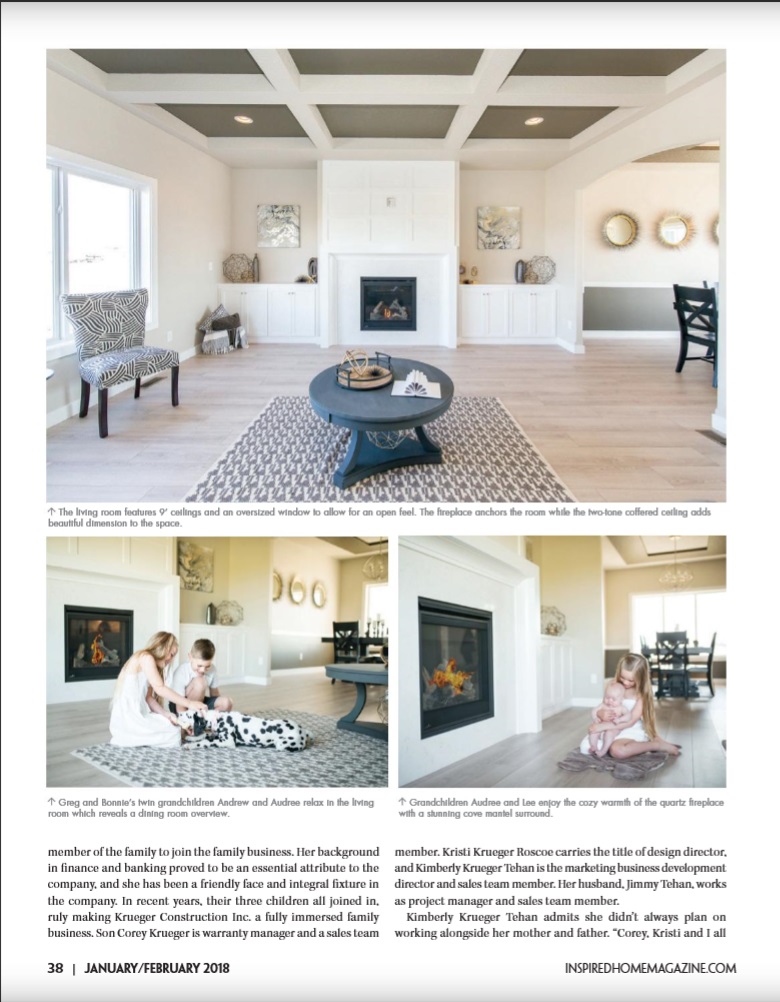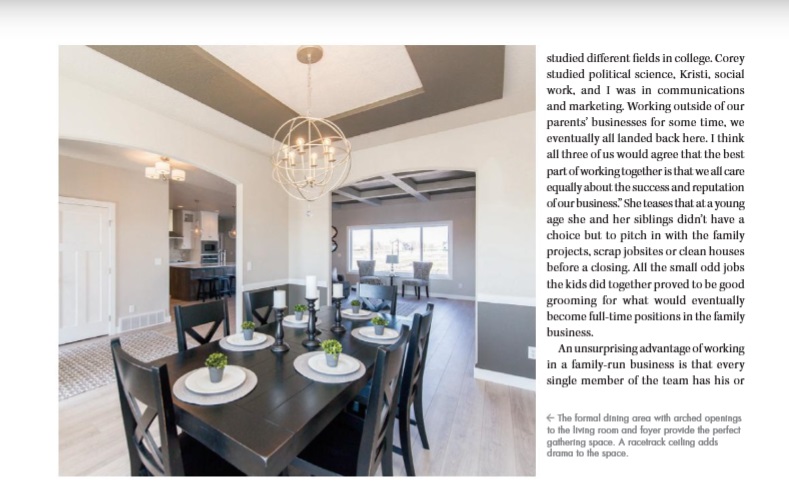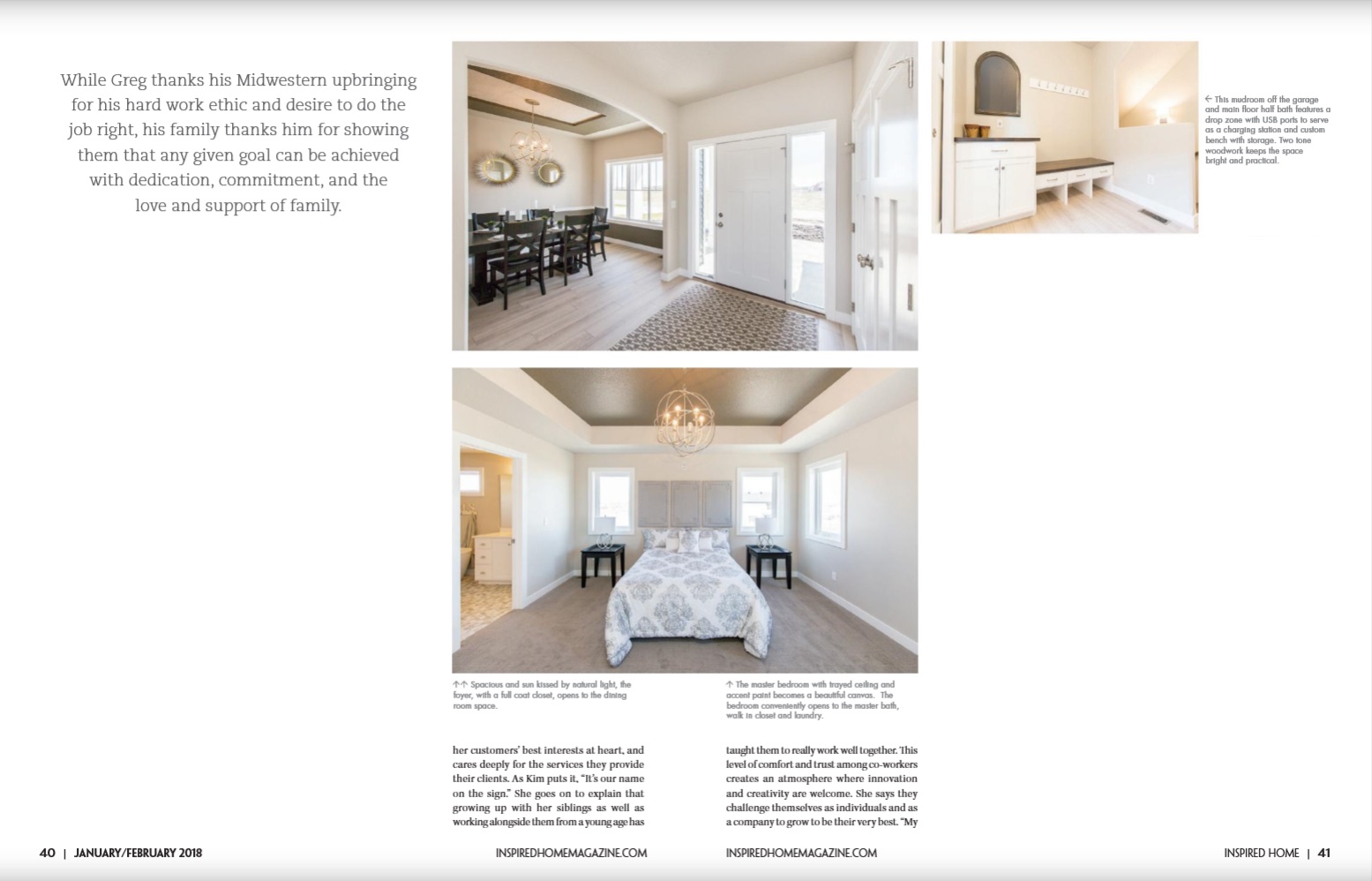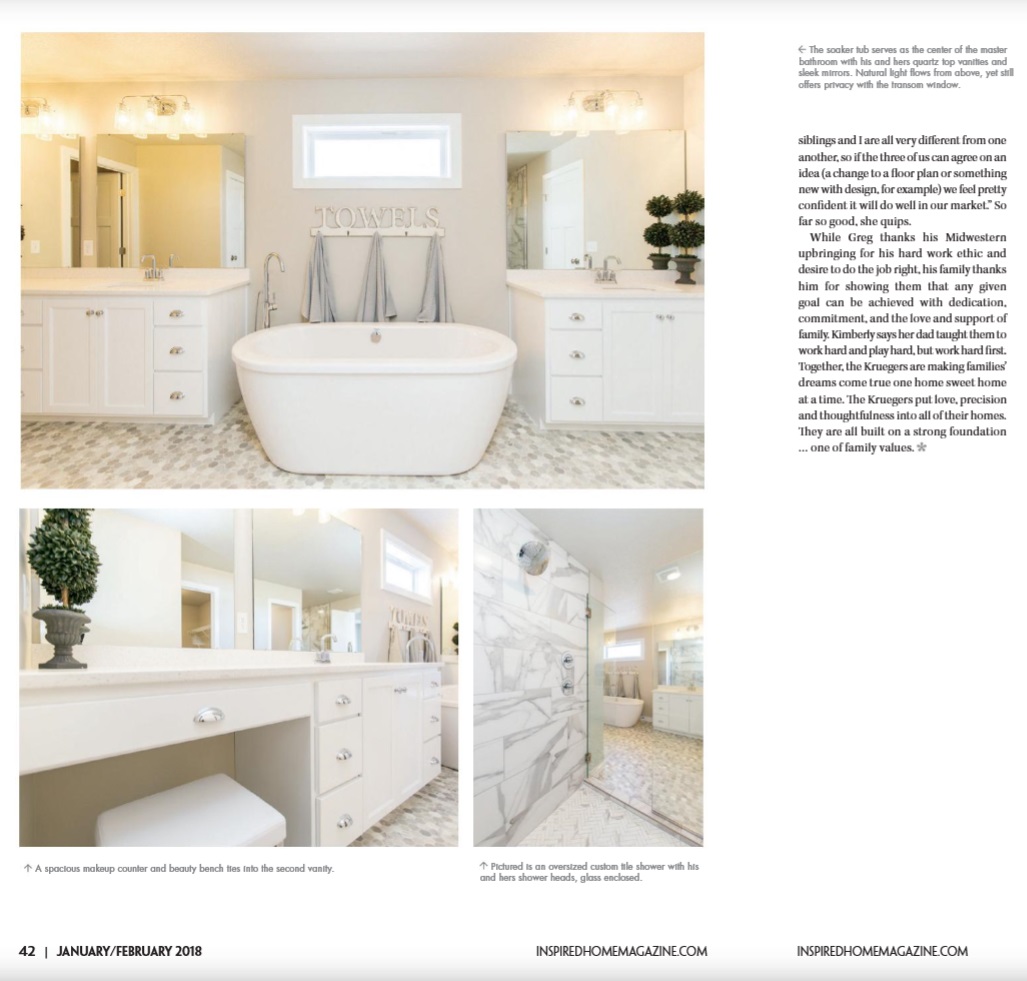 Check out a few of these shots that didn't make it to print: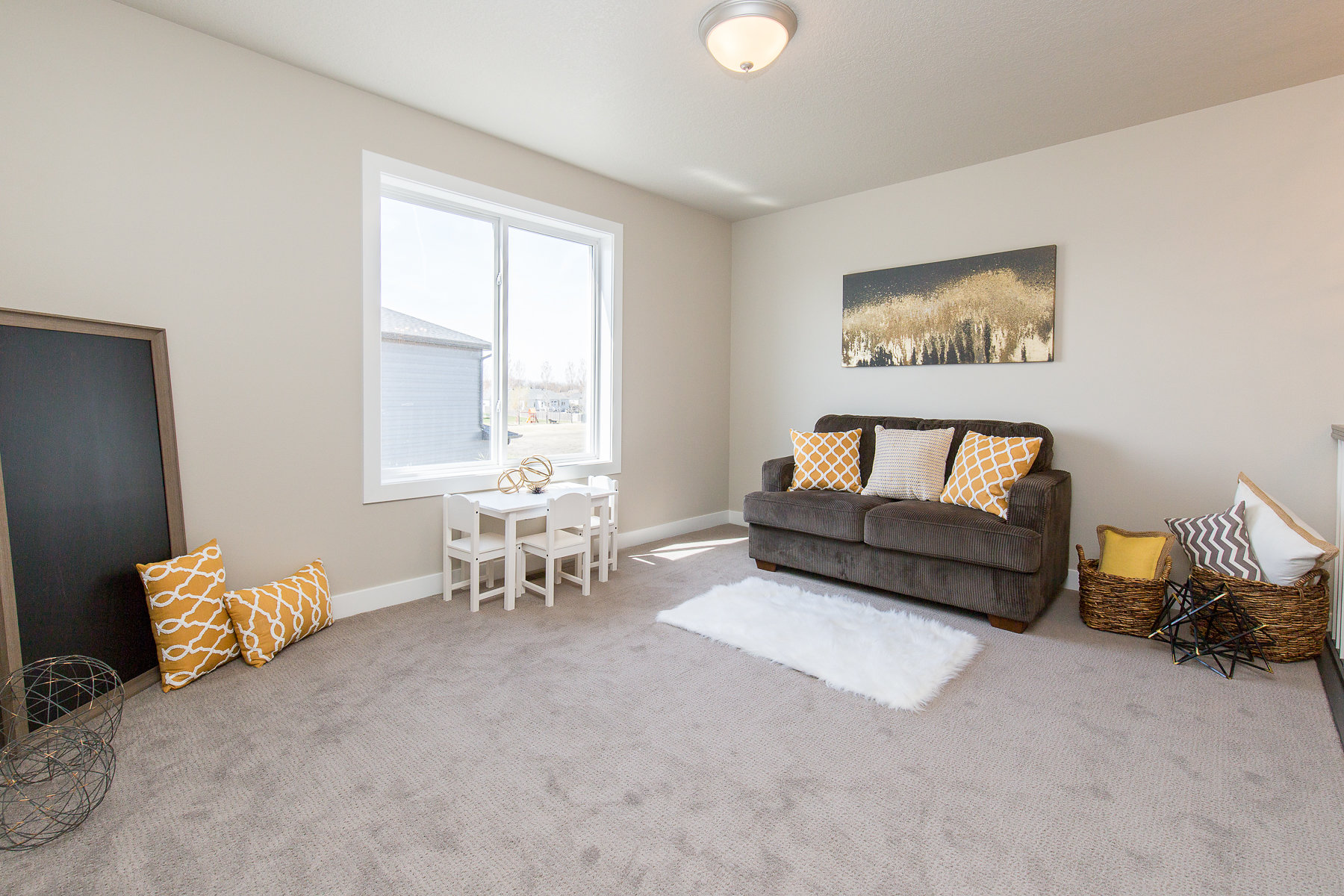 The main floor of the James floor plan already has an office/ den, but we wanted to also incorporate a flexible living space upstaris. We staged this loft as a play room, but we could totally see an exercise room or just a family hang out/ game room as well!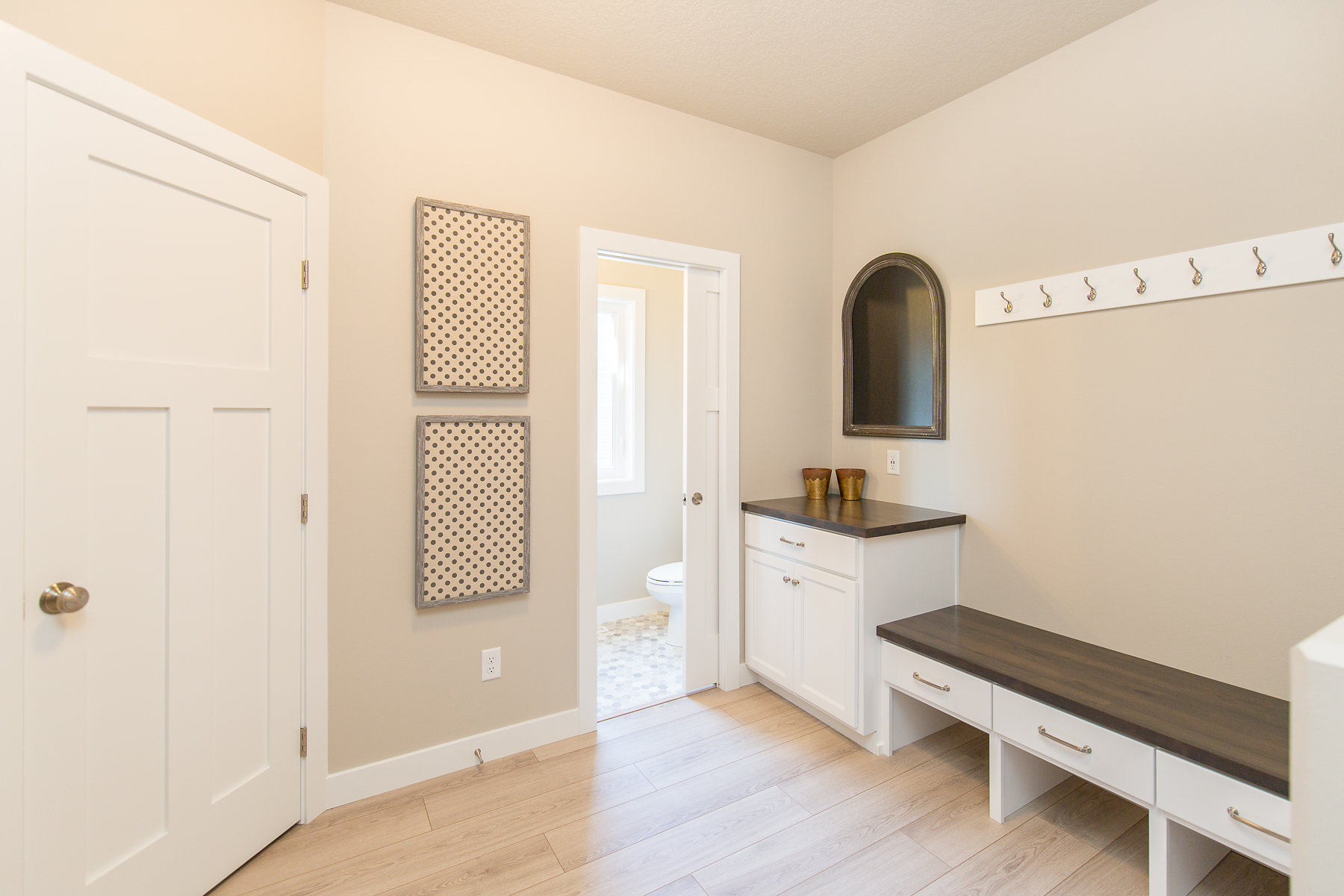 Another shot of the mudroom/ powder room off the garage. We LOVE how spacious this is and would absolutely appreciate that large walk in closet and the built ins for storage. Plus, natural light!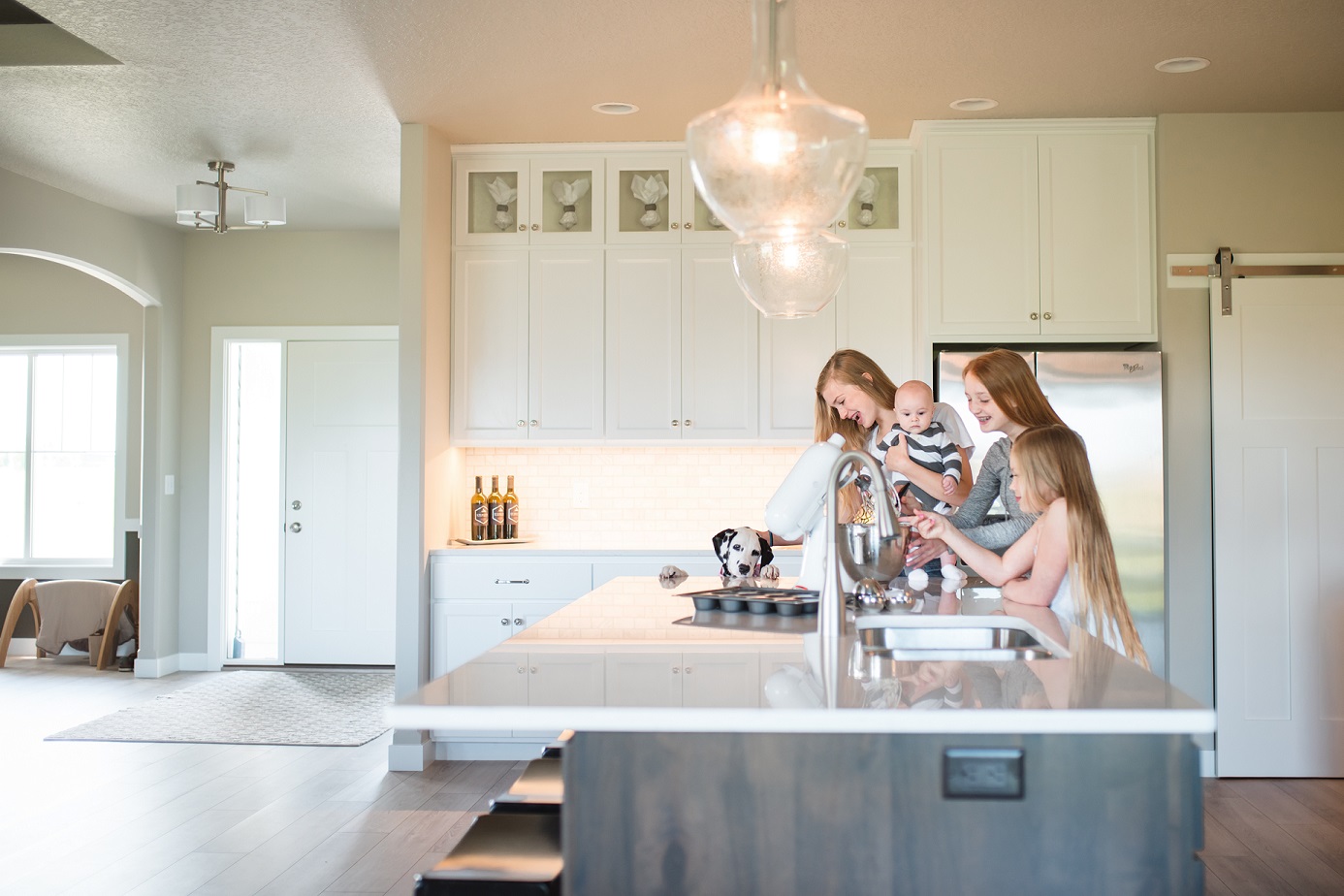 Lastly, this photo includes our little guy, Tripten. We didn't send this one in for the publication, but it's worth a share. He and some of his cousins, Ava, Ana and Audree, had a blast during this shoot. He's so tiny here!
If you're interested, the link to full story can be found here.
Thank you again to the team at Inspired Home magazine!