We are 'flashing back' this Friday to our last bits of press from 2018. We were twice mentioned in the Fargo Forum last year.
In September the Fargo Forum ran their Best of the Red River Valley nominations. We were humbled and honored to be named top three in the Best Builder category. There are 202 custom home builders registered with the Home Builders Association of Fargo Moorhead, so landing in the top 3 spot was quite an honor for our team. Thank you to our customers, trade partners and the folks in the FM area communities who believe in our efforts voted for us!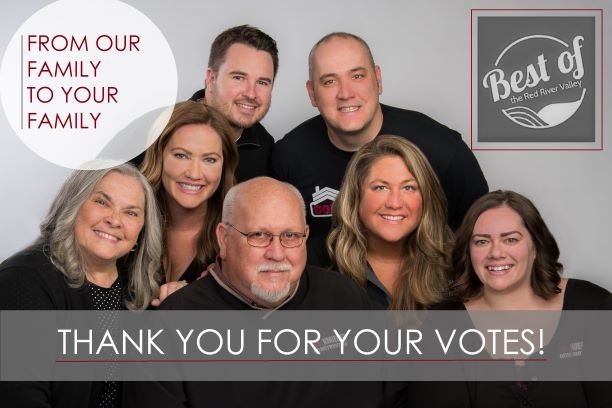 That October the Home Builders Association of Fargo Moorhead hosted the annual Awards Gala where we received the BEAM [Builders Engaging Associate Members] Award. The Fargo Forum highlighted the details in a business section piece.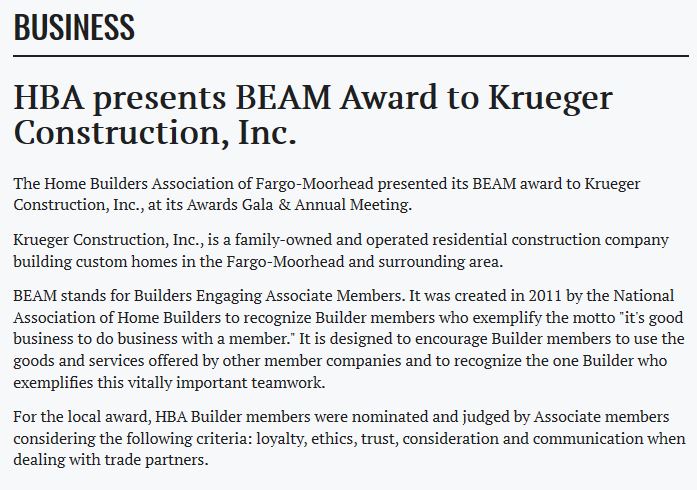 While we are always grateful (and often times surprised!) to be nominated for such accolades, but we truly believe the greatest honor is to have families throughout your communities continue to trust in us to help make their dream home vision a reality. Thank you to our customers and our community for continuing to allow us to serve you!